One of the things that make online or distant education so great yet so challenging is college discussion. Universities and schools are paying attention to online discussions even in terms of regular studying process, making students participate in weekly discussions, Sometimes students may feel overwhelmed because of the amount of work they have to do in order to create one simple post. So this article will help you find out how to create a good discussion post.
Your post should be insightful, yet not pointing every single fact you found in your textbook. Choose one idea and make it work.
How to Post on Blackboard Discussion Board?
If your school is using Blackboard as a forum for online discussions, it is extremely easy to navigate. Other platforms share similar technology and functionality, so you should look for similar options.
Open the discussion you are supposed to participate in. You will receive an email notification providing all the necessary details about the discussion, including the direct link to it.
The first post in the discussion will be the question from your professor and below there is a Reply button. This will create a response field where you paste your text. The page will automatically expand below other posts, so you will be able to see what your classmates have written. You can also attach any files if foreseen by instruction or for longer text related to referencing. Please, pay attention to the fact that files you upload from your computer are not saved in Content of the discussion.
Choose Save Draft for future editing and working on your post or Submit for publishing your post into the general thread.
How to Comment on Discussion Boards?
In order to keep the discussion alive, you may need to ask questions and comment on the responses from other students. First, most discussion boards allow you to rate specific post, so if you think someone made a great point, make sure to rate the most with 5 stars. This will help you create positive and aspiring atmosphere and this way people are more likely to return the favor of grading, as well as post a positive comment to you.
If you would like to address to a certain person, you may need to use Quote button and edit the part of the post you have questions about. If you have a question that is not directly related to the topic of the specific post, make sure to send an e-mail to the author via a special button located next to the Quote. This way you will be able to define any information or inquiries and keep the discussion close to the subject.
Online Discussion Board Best Practices
Many students experience troubles with writing discussion posts just because they are not aware of the simple rules of discussion etiquette. These rules include:
Stick to the word limit. If you have to add a long piece of information, use files to upload them;
This is a place for peer review, not the peer pressure, so keep thins formal, yet friendly;
Try to make your comments less emotional and more appealing to facts;
Let other members contribute to the discussion by creating open-end questions, as well as answering the questions in the posts;
Every discussion has a purpose of learning, so try to avoid things that may distract others;
Pay great attention to your profile: upload your avatar, choose your nickname properly and avoid anything ridiculous in descriptions.
How to Order a Discussion Board Post?
Fill in the order form, adding all the details about your Discussion Board Post.
Pay for the order and we receive a payment for it.
You can contact our professional support team.
Get your Discussion Board Post which will result in an excellent grade.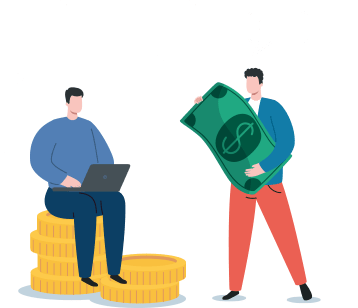 Benefits of Discussion Boards in Online Learning
While this type of writing has penetrated into the regular study process, it was originally used for online education as it helps develop communication skills and gives students space to express their ideas, hold scholarly discussions. Students also have their writings assignments less daunting and more engaging.
This type of assignment also helps students develop both analytical thinking and attention to details. Many studies have proved that discussion boards for students help achieve better results and learn the material easier.
Participating in an online discussion board for students may be a daunting and challenging task. However, there is nothing you can do if you have to get the credit for a particular course. That is why we offer professional help for every student that need expert help in writing discussion post. What do we offer?
Well-written post that answers the discussion question and is relevant to your weekly reading;
Fully referenced and properly formatted piece of writing that is ready to be used as a part of discussion;
Non-plagiarized content;
Affordable pricing policy along with first order discount;
24/7 customer support to help you through your order process and direct communication with the writer assigned;
48 hours for a FREE revision request, in case there are changes to be made (please refer to the Terms and Condition for more information)
Place your order right now and we will take care of your writing, no matter how much time you have. We can handle even a 3-hour writing request. Use the form below to help you calculate the price of your future order!

You May Find These Useful:
Reaction Paper Writing Service Making it Easier to Write a Response Paper Definition of Synopsis