The basic principles underlying the process of writing a short essay are the same as those that apply to larger essays. The primary difference is the size or word count. A short essay should be no more than half a page. Additionally, it needs to be sufficiently concise to convey all the most important information concerning the topic, which should be interesting enough to engage your targeted readers. In the event you find your topic confusing or you are unsure how to satisfy your assignment's requirements, it is advisable to draft an outline, which you can then use as the basis of your essay.
The Process of Writing a Short Essay Can Be Quite Easy
In many ways, of course, the short essay format is not all that dissimilar to its longer counterpart. It is for this reason it is very important to adhere to the principles, guidelines, and recommendations for this type of assignment. As is usually the case, your short essay will need to be comprised of an introductory paragraph, some body paragraphs, and a concluding paragraph. If there are a lot of points you need to expand or elaborate on, you can divide the essay's body into a number of shorter paragraphs. These will just need to be fairly substantive and they should be linked to your central thesis statement. If you need to or succeed in narrowing the topic down, it may be that you end up with as few as two informative paragraphs. This should be sufficient to create a fairly impressive and coherent paper.
The Introductory Paragraph
In terms of managing the format for a short essay, the introductory paragraph is the first consideration. An effective introduction carries equal importance in every type of essay, whether it is long or short. You will need to ensure your introductory paragraph is impressive so that it catches readers' attention and convinces them that your essay is worth reading to the end. Select a topic that is thought-provoking and debatable. Avoid topics that are overused and/or dull. Once you have provided the right amount of relevant background information concerning the topic, you will need to develop an appealing and strong thesis statement. This statement usually makes up the final sentence of the opening paragraph and it should set out your stance on your chosen topic or the central idea or theme of your essay. The rest of your text will then be based on this thesis statement.
The necessity for a strong and solid thesis statement should not be underestimated. The purpose of this statement is to let readers know about the topic and to draw attention to the main points of the entire paper. An introductory paragraph should not be overly detailed. It should not be overloaded with in-depth information to the point it becomes boring. A citation or quotation by a famous person can strengthen an introduction i.e. these can help emphasize the writer's stance and get the reader engaged.
The Main Body Paragraphs
While the introductory paragraph is an essential component of a short essay, the body paragraphs also play a key role. Therefore, it is important they are designed in such a way as to present all topic information in an easy-to-understand and logical way. It should be possible for readers to move seamlessly from one paragraph or point to the next without any confusion. Your stance should always be clear. It is for this reason it is essential to link all body paragraphs to your central thesis statement. Transitions should be used to show how paragraphs are linked and to make sure all facts, ideas, and thoughts are properly arranged and logically connected to one another. Readers should not have to jump abruptly from one point to the next. Re-read your body paragraphs a few times and eliminate any flaws. Revise and edit your paper according to your outline if you think anything is wrong or missing.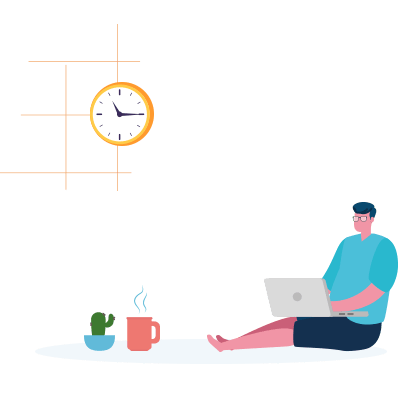 How to Order
Formatting?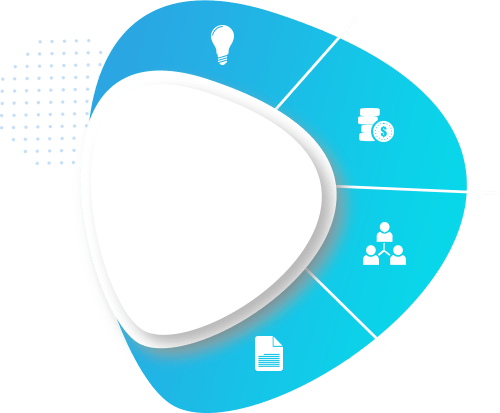 1
Fill in the order form, adding all
the details about your Formatting.
2
Pay for the order and we
receive a payment for it.
3
You can contact our
professional support team.
4
Get your Formatting which will
result in an excellent grade.
The Paragraph Structure for a Short Essay
If a number of arguments are needed to support your central thesis, these should be presented separately. A separate paragraph should be devoted to each new point or argument, but these should be linked back to your thesis. You should aim to narrow the scope of your argument or discussion down to a single issue or idea and keep everything specific. Provide reliable evidence and use persuasion to win readers over. Each point should be clear. The main point or idea should be introduced in the opening sentence of each body paragraph to let readers see what you will be discussing. Do not be subjective in your claims and/or judgments. Remain unbiased and objective to show readers that you have put a lot of effort into researching your topic.
Begin with the best or strongest point or argument and place these in the first body paragraphs, saving the weakest or least important points for later paragraphs. This method is the best way for structuring a short essay so that it impresses your tutor and readers. Additionally, this is how your paper should be organized to ensure your judgment and argument is not laden with inconsistencies. If you fail to do this, readers might find your topic, main points, and any problem(s) you are trying to solve difficult to follow.
The Concluding Paragraph
The last step, once the body paragraphs are complete, is writing a strong concluding paragraph. Your thesis statement should be reiterated here, all main points from your essay should be summarized, and you should offer recommendations or discuss any implications. All of this serves to remind readers what your essay is about. Your argument should be neatly wrapped up so that its importance is reinforced upon your readers. This is the way to bring an argument to a smooth and memorable end for your readers.
You May Find These Useful: