Many people do not attach much importance to healthy eating. They tend to engage in unhealthy eating practices by consuming too much fast food until they eventually, get sick, reaping all the negative consequences of such behavior. Fast food can be really tasty, but it can also be extremely dangerous for one's health. On the contrary, eating good food is beneficial for the human organism, as it provides one's body with all necessary vitamins and minerals and helps save money on doctor visits.
What Does It Mean to Eat Healthy Food?
In a few words, healthy eating can be characterized as consuming food, which provides a human organism with all necessary minerals and vitamins. Besides, such food is called healthy because it is not contaminated and does not lead to different diseases. Good food can help people to stay fit. People who eat nutrient-rich food, do sports, and lead healthy lifestyles tend to have stronger immune systems and are much more resistant to viruses and illnesses compared to those individuals who do not. It is proven that healthy eating leads to longer and happier living. So, if you feel like your body tries to tell you something by not functioning well, you should reconsider your eating habits and switch to nutrient-rich food.
However, it is important to realize that proper nutrition is not only about controlling the daily intake of calories. One should also receive all the essential nutrients and have a complete diet that entails a wide range of products, such as meat, fruits, vegetables, dairy products, etc. At the same time, it is important to stop drinking soda, avoid high-fat food, and cut back on sugar.
Basic Principles of Healthy Eating
A well-balanced diet is a combination of fats, fiber, minerals, vitamins, carbohydrates, and proteins to support the body's basic life functions. Meanwhile, diets that require taking extreme measures and limiting oneself in food are not considered healthy. Following a good diet does not mean that you need to avoid some sort of products but rather choose those products that are considered the healthiest in a specific category.
Protein
Protein is an extremely important element, as it is present in all body cells.
Consequently, proper protein intake is important for human health. This is especially true for children and young adults whose bodies continue growing and require all types of vitamins and minerals for proper development.
Protein can be found in different products, including fish, meat, vegetables, dairy products, eggs, etc.
Fats
Fats also play an important role in the human body, as they are responsible for absorbing different vitamins, including vitamins A, D, and E. In addition, fats serve as a source of fatty acids, which cannot be produced by the organism itself.
However, a high intake of fats leads to negative consequences. Thus, unused fats are converted into body fat and result in weight gain.
Fiber
Dietary fiber that is present in beans, fruit, nuts, grains, etc. is very beneficial for the human body. Not only does it reduce the risk of diabetes and heart disease, but it can also help you lose weight and improve your skin condition.
Carbohydrates
Different products, both healthy and unhealthy, contain these elements. You receive a portion of carbohydrates each time you consume milk, bread, spaghetti, cookies, popcorn, etc. Besides, carbohydrates can be presented in a wide variety of forms, including sugar, fibers, etc.
The importance of these elements is that they provide the human body with glucose, which gives the person the energy to engage in physical activities and support basic body functions.
Calcium
Calcium is important for bones' structural integrity, and 99% of it is stored in bones and teeth. In addition, it is also responsible for maintaining proper communication between different parts of the body and brain. It participates in the processes important for muscle movement.
Calcium is present in different foods. One can also consume it in the form of a supplement.
Get order prepared by
Top 10 writer
10.95 USD
Get order Proofread
by editor
3.99 USD
Get extended
REVISION
2.00 USD
Get SMS
NOTIFICATIONS
3.00 USD
Get additional
PLAGIARISM CHECK
5.99 USD
Try our VIP services VIP package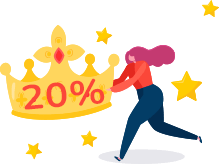 with
DISCOUNT
Healthy Eating Rules
Switching to a healthy diet does not require immediate changes. It is advisable to do it step by step. Smaller changes are easier to make but, eventually, they will lead to a healthier life.
Some of the recommendations include:
Eat when you are hungry. If you do not feel like eating, but people around you eat, it does not mean that you have to eat too just for the sake of it. Such an approach will not bring you any benefits, and the food consumed will not do any good to your body.
It is recommended to cook for yourself. In this case, you will know what is there on your plate. Chewing gum during cooking will prevent you from snacking on ingredients.
The last meal should be taken 4 hours before going to bed.
Replace soda with water.
Avoid drinking alcohol. You can still have a glass of wine once a week but not more.
Eat more fruits, vegetables, low-fat products, and whole-grain foods.
Make sure you do not just cut out unhealthy foods but start taking healthy products.
Basic Eating Recommendations for Young Adults and Infants
It is vitally important to receive proper and adequate nutrition during the first years of life. It leads to the healthy growth of a child and the correct development of cognitive skills. Moreover, following healthy dietary guidelines also minimizes the risk of becoming overweight in the future. The recommendations regarding nutrition are almost the same for children and adults.
However, some differences are also present. Some of them include the following:
Infants should not consume any other food than breast milk for at least the first six months of their life.
It is advisable to continue breastfeeding in addition to regular feeding up to 2 years and even longer if possible.
After six months, the child should start eating safe, nutritious, and adequate food. Still, one should not give sugar and salt to a child.
How to Reduce Weight Safely?
Do not try to lose weight quickly, as it may lead to negative consequences. At first, aim to reduce your body weight by approximately 5 percent.
Reducing 0,5 kg per week is a good way to start.
You can reach this weight loss by reducing the daily intake of calories and increasing physical activity.
Nutrition is a popular topic for research among students. Nowadays, many people write essays about healthy food, nutrition, and other things related to this theme. Besides, many people around the world try to find out more about healthy living and improve their eating habits. If you also want to know more about this topic or if you are willing to learn how to write eating healthy essays, you should check the sample paper on our website or order your healthy eating essay from us.
In summary, it is important to remember that healthy eating leads to a longer and easier life deprived of numerous diseases and health problems. There are many tasty drinks and dishes people consume daily. However, tasty does not always mean healthy. To improve one's eating habits, a person should switch from soft drinks to herbal teas or water. It is also advisable to consume more fruits and vegetables instead of junk food, etc. It is clear that in the modern world, many people simply do not have time to eat healthily. Without a doubt, consuming good food is not that easy, and developing healthy eating behaviors may be a complex task. Still, it is worth trying because the quality of life may largely depend on it. If you still have questions as to how essays about eating healthy should be written, or if you want to get your custom paper on food habits, you should contact us.
How to Order an Essay?
Fill in the order form, adding all the details about your Essay.
Pay for the order and we receive a payment for it.
You can contact our professional support team.
Get your Essay which will result in an excellent grade.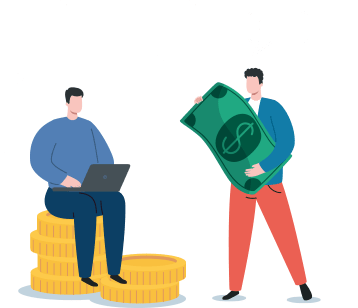 Need Professional Essay Writing Help?
If you have problems with completing your essay, our services will help you reach the desired goal. We deliver essays, coursework, term papers, reports, and any other type of academic paper for reasonable prices. We guarantee that we will meet your specific requirements and instructions!
What We Offer
Protection of personal data each time you order your nutrition and health essay.
Plagiarism-free content. We deliver original papers and check them for plagiarism properly.
Reasonable prices. Our services are affordable for everyone.
Professional writers. We hire writers who are specialists in different disciplines. As a result, they can deliver professional papers on any topic.
There are different reasons why students may fail to complete their importance of healthy food essay. This way or another, the outcome is always the same: failed course or low grade. To avoid a situation like this, do not hesitate to order your healthy eating essay from us. It will save you time and help you to receive the desired paper.
You May Find These Useful: