A research paper is a particularly important academic assignment because it usually takes a huge part of the overall grade for a course. Unlike writing simple essays, writing a research paper is a much more difficult task since it requires thorough work with credible academic sources and interpretation of the findings received. In this paper, the student should demonstrate the best writing, analytical, and critical-thinking skills. To get a good grade, the student should consider a lot of important aspects and a good beginning is one of them.
Knowing how to write an introduction to a research paper, you will be able to engage your reader and help them understand your purpose better. One cannot doubt the fact that a good start is important in everything. When it comes to writing an academic research paper, a good introduction allows the reader to understand the relevance of the topic chosen. If you lack the sufficient skills or experience to write a perfect research paper introduction, make sure to check our guide that contains helpful secrets.
What Is an Introduction?
Before we tell you what is the role of an introduction in a research paper, let`s find out what is an introduction. An introduction in a research paper is the part that is placed at the very beginning. Many students consider this part the most important in the paper as it allows to make a good impression on the reader. Actually, a good research paper introduction should make the reader want to continue their reading.
By engaging the reader, an introduction plays a particularly important role in the writing process. Many researchers prefer to work on this part only when the rest of the paper is written. Such a strategy is pretty clear as it helps avoid numerous revisions. Of course, when the paper is written, you have a broad picture of the points discussed in the paper. Thus, you can easily introduce them in the first paragraph.
How to Write an Introduction to a Research Paper?
No matter if you prefer to write this paragraph at the beginning or at the end of the writing process, it should be done properly in accordance with the academic standards. So, basically, your introduction should include a hook, a thesis statement, and background information if necessary. Below, you will find a few tricks that will help you make your introduction truly outstanding:
State your topic clearly. Actually, your reader should understand what topic you are going to discuss in your paper and how you are planning to do it right after reading your introduction. You may start by discussing the broad issue gradually narrowing it down to your topic. This technique is called the inverted triangle and it turned out to be very effective for grabbing the readers` attention;
Be original. A good hook is an integral part of your introduction. To engage your reader, you may include a specific fact, statistics, an anecdote, or a quote of a famous person that is related to your topic. It is impossible to underestimate the importance of a hood hook because it allows the writer to catch the reader's attention and make them follow the writer's ideas;
Explain the unknown terms and concepts. If your reader is confused because of many sophisticated terms and concepts in your paper, they will probably put your paper away. Thus, you should understand the expertise of your target audience and explain some terms if necessary. Keep in mind that by making your paper clear and understandable for your reader, you will reach your goals easier;
Pay attention to the length of your introduction. It always depends on the overall length of your research paper. For example, if your paper is 5-page long, your introduction will take less than a page. However, if the professor's prompt requires writing a 15-page research paper, you may make your introduction fit 1 page or even more. In order to check out the right proportions, make sure to look for the great examples of the well-written research papers and you will definitely understand how long your introduction should be. Actually, studying the well-written and properly structured research paper examples is a very good technique for boosting your writing skills;
Pay attention to keywords. Also, writing a research paper requires using the keywords in the introduction. These words should help the reader understand what points are discussed in the paper;
Use smooth transitions. Your reader should not experience any difficulties with understanding the flow of your ideas. For this purpose, make sure to use smooth transitions.
Writing a Research Paper Introduction: Thesis Statement
Many students experience some difficulties with writing a thesis statement because they fail to recognize its purpose. Basically, a thesis statement is the main idea of your paper that defines your direction. Usually, it is written at the end of the introduction and takes only one-two sentences. A thesis statement is always clear, strong, and debatable. Pay attention that when writing a research paper, you should begin each of the paragraphs with a clear topic sentence that is related to your thesis statement. Therefore, your thesis should be pretty multifaceted. Overall, your thesis statement is your main argument that will be supported throughout your main body.
Do Not Be Afraid to Ask for Help!

0
Professional writers

0
Happy clients

0
Delivered orders

0
Writers online now
If you are stuck on your research paper introduction and don't know how to proceed, stop torturing yourself and start looking for professional assistance. Hiring a good writer to help you with your research paper, you greatly invest in your academic performance because a skilled and talented expert definitely knows what to do in order to reach the anticipated outcome. If you are going to buy a research paper at the most trustworthy writing platform, we recommend you consider cooperation with EssaysLab.com.
Having many years of experience in academic writing, the writers working here are capable of creating great masterpieces on diverse research paper topics. Allowing them to take care of your assignment, you will be truly impressed by the quality of your introduction, as well as the rest of your paper because it will be written in accordance with the highest quality standards. This service has a lot of satisfied customers all over the globe because they apply a customized approach in every single. Providing their clients with the original papers of outstanding quality, this service maintains a great reputation. All in all, having a reliable writing provider, you will be able to relax and live a full life free from pressure and frustration.
How to Write an Introduction to a Research Paper?
Please, keep in mind that you won't be able to make a good impression on your reader twice. Therefore, you need to put much time and effort into writing a flawless introduction. Of course, writing a good introduction is impossible without having an interesting topic. Thus, we recommend you to take some time to choose the topic that fits both your subject area and your research interests. Working on a good topic, you will be able to write a clear and impressive introduction. When assessing your paper, your professor will definitely check if your introduction is:
Clear;
Engaging;
Properly structured;
Concise.
For instance, if you are writing a research paper on the problem of global warming, you may include some shocking statistics or facts that will impress or frighten your reader. Also, you can emphasize the relevance of your study and your mission as a researcher. The best introductions give hints on what points will be discussed in the main body.
Why us?
Experienced writers with the highest satisfactions rates.
Lowest prices on the market, no upfront payments.
Security,confidentiality, and money back guaranteed!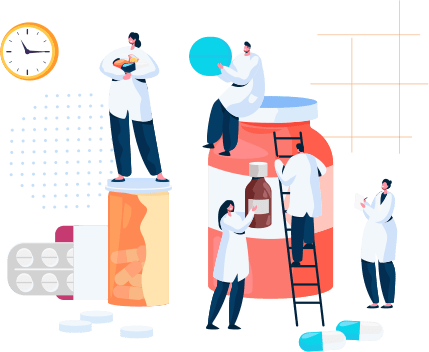 Turn to a Professional Writing Service and You Will Not Regret It!
So, now you know how to write an introduction to a research paper. Undoubtedly, doing everything right, you will be able to get not only a good grade but also respect from your teacher. However, if academic writing is not one of your strengths, you can always rely on a writing team working at EssaysLab.com. This company hires the most qualified, skilled, and responsible writers, who can tackle the most sophisticated academic topics. We assure you that these specialists know not only how to write an introduction to a research paper, but also how to write the rest of the document, how to structure it, and how to format it properly. Putting your trust in this writing service, you will never regret his decision because they will provide you with an outstanding outcome.
Taking care of the needs of its customers, this company provides them with fantastic guarantees including total privacy, plagiarism-free content, free revisions, timely delivery, and many other benefits. You may even visit the page for testimonials and you will see that all the clients are fully satisfied with their experience of cooperation with this first-class writing service.
So, if you made up your mind to buy your research paper at the online writing service, you won`t find a better place to do it than EssaysLab.com.
You may find these useful:
High-Quality Research Paper ProposalHow to Write a Good Thesis Introduction to a Research Paper