A memo or a business memorandum is a piece of writing needed for proper internal communication between the departments or between the authorities and staff members. This formal or semi-formal means is seldom aimed at using for the public or clients. In fact, it is a short letter sent either as an e-mail attachment (for less formal communication) or a printed-out message (for formal letters) with the letterhead of the company.
There can be different purposes of the memos, depending on the target audience. In any case, memo writing help services can be of great use if professional assistance is needed.
One of the reasons why the memos are sent is keeping the staff of the entire company or a specific department informed about some events or the latest changes in corporate regulations. Memos can also share the updates about new partnerships, promotions or vacancies with particular details about the role of every person. They can include particular announcements for everybody to know about them. It is also a good way to make the employees aware of the project schedules or the newly introduced products and services of the company.
A memo can be issued by a company to address a certain problem which has recently appeared. A professional memo then has to present all the details collected via the investigation taken and the level at which the problem has been addressed so far. There can be a wide range of problems to be addressed: absence of an employee, tardiness, violated procedures, client dissatisfaction, issues with the office etiquette, etc.
Memos may be sent in the companies to make requests and call for the employees' attendance at the event or meetings, cooperation in a project team, amendments in the work procedures, and so on. A memo with a request frequently comprises strict recommendations to implement a specific action. Besides, it can point out the potential benefits obtained from the actions and hazards if the actions are not taken. For instance, the employees may receive a request from the operations department to follow the schedules for the project.
One example of a memo presents this letter with the feedback on the services, programs, or products of the company. Thus, the employees learn about the reaction of the clients and employers on their work. For instance, the workers of a quality control department need the information about the value of the product for the first-time customers. Likewise, a department-wide survey may be followed-up with a memo sent by HR managers to employees.
A memo is an indispensable means if it is important to spread certain news around the company workplace. The updates can deal with the new regulations in the company policy, response to particular situations, calling the staff to action, or giving broad feedback to the departments. It is a must for a memo to be straightforward, concise, and clear.
Great Ideas for Weekly Employee Memos
The companies always have some updates for the staff; so, it is an amazing idea to make memo announcements weekly and then summarize everything in a monthly corporate newsletter. However, you will need professional memo writing help for the communications not to be omitted or unread by the staff. It is a common problem when the employees look through the message and forget about the date, time, and place of an event. They may even miss the deadline of the project because or ignore a meeting. Invent some new approaches to sending memos and help your staff notice important information and react to it.
Jokes and Quotes
Make your employees inspired with a quote. Give them a good laugh. Put the beginning of a joke in the first lines of the memo and then finish it somewhere in the middle of the text to capture the readers' attention. It is wrong to cram the letter with lots of quotations from famous writers or politicians. Quote somebody from the staff and play a guessing game for the people to recognize their team member. Be careful because some phrases may be embarrassing or even offensive for some employees. Use some self-irony to poke fun at your own little slips. In general, make the letter inspirational and funny.
Reward for Time Spent on Reading
The staff will read the memo from the very beginning to the very end if they get certain reward for that. You can place a company logo somewhere in the text or make one of the names written in italics as a task for the employees to trace this and claim for reward. The first four or five people who notice the sign can send an email to struggle for the prize. You can also offer a reward for those who can see an obvious error in the memo and report it. One more funny activity is to add a few key words and ask the staff to circle those words in the memo itself.
Packages
If you have a look at the memo writing samples, you will see that they are very typical and commonplace. Make an intriguing package instead and turn the process of getting a weekly memo into a game. Fit the memo into a box of Chinese takeaway food or inside a little box full of bubble peanuts. The staff will enjoy the package even more if the topic corresponds to the content of the memo. If you address the issue of cleanliness in the rest rooms, use a paper towel instead of office paper.
Attachment to a Particular Item
A small gift is a perfect way to start the day. If you attach a flower to a memo addressed to female employees, use a coffee cup as a place for a rolled memo, or wrap the letter around a pencil, it will definitely be remembered.
Delivery Matters
Will you ever forget a memo if it is delivered by a leprechaun? For sure, you will not. If a person in a seasonal costume hands the memos personally, the workers will pay close attention to the text.
Memo Writing Sample for Free
Get Help with Your Memos
How do you feel about the assignments you currently have? Are you afraid of the piles of tasks to do you have on your table? Are you worried about your essays and researches? Have you got enough time to combine your social life, part-time work, and study? Your learning process goes on smoothly, but there are too many things to do and too many assignments to complete within the following week. Take each of the academic tasks seriously; otherwise, a minor slip can cause great troubles. Unfortunately, you cannot just spare an evening and do all the assignments quickly and effectively within several hours. If only it was that easy! Each of the assignments you get is demanding in terms of effort, attention, and your precious time. Too much pressure and approaching deadlines can cause a nervous breakdown even in a very diligent person with good time management skills. Order your paper on a variety of memo writing topics for students and pay little to get a great memo! Do not play games with your academic reputation! Contact EssaysLab.com if you need memo writing services.
You will never be disappointed with the services of our best custom writing agency. Our excellence in academic writing and commitment to contribute to your success are the aspects which bring thousands of clients to us. Our top position in the market is ensured with the effort of our great writers and dedicated customer support. Years of experience in the industry of memo and essay writing as well as the ability of our experts to demonstrate the best results are the crown jewels of our company. We can help you day and night, summer and winter, seven days a week throughout the year. Your satisfaction with our services will be absolute. Sending the papers to our customers in good time, we prove our reputation of the leader in the writing industry. Tell us which topic of the memo you need and we will cope with it! Your desirable papers are doable for us, no worry. Order your papers from us now and come back another time when you need something else.
How to Order a Memo?
Fill in the order form, adding all the details about your Memo.
Pay for the order and we receive a payment for it.
You can contact our professional support team.
Get your Memo which will result in an excellent grade.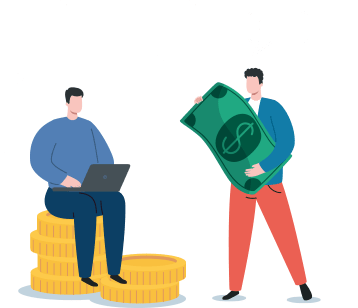 We are here to assist you if you are not quite sure how to deal with a challenging topic. If you cannot find the materials or you are afraid that the professor will trace plagiarism in your memo, contact us asap. There will be no problem with any subject and any level of writing as our writers always follow the guidelines and do their best to appear professional in their written works. Moreover, you will be 100 % sure that your paper is written on the basis of profound research conducted before the experts got down to actual writing. We value authenticity and view originality of content as a priority in our work. Our aim is to defend your interests and help you in your academic progress. You will not get any copy-pasted paper from our database as we provide only those written from scratch for each client individually.
Our online memo writing help is provided with a solid guarantee of efficiency and reliability. There are agencies, which have spoilt their reputation because of the plagiarized parts of the text they have been providing for years. It is an outrage that the students have been deceived and betrayed by those who were supposed to offer assistance. We have respect to your privacy, money, and ambitions. Thus, we offer affordable papers to those who value great balance between the price and the quality. Save yourself from troubles. Get proper referencing, citations, and formatting services from us together with the top-notch content. Take control over the process of writing and communicate with the expert working on your memo via messages. Track your order progress and get the best memo from EssaysLab.com today.
Buy Memos and Get Free from the Routine
It is time to get rid of the frustrating experience you may have while studying. Opt for the online solution offered by our trustworthy company and get a guarantee of your peace of mind. Your social arrangements and family issues should come first, and we can cope with other things to do. If you hardly have any time to do the paperwork and complete the assignments, you have a chance to forget about the troubles and enjoy life.
Maintain you privacy with us, but get all the things done specifically for you. Get our promise that everything you need from us will be done in time at the highest level possible. Trust us and order from us without any hesitation. It is wrong to pay money for those companies which can spoil your rate and success. Get your paper done by reliable experts at EssaysLab.com.
Only best papers from only the most experienced writers – that is what we offer to you. The topics you offer us can be absolutely different. We will never tell you that we cannot tackle some challenging subject or some tight deadline. We value your trust and you value our attitude to work. Let us start our fruitful cooperation and we will lead you to progress and success.
You May Find These Useful:
Writing Article Review Interview Writing Easy Writing Marketing Plan Movie Critique Writing