Cover or Title Page
The title of your essay should be indented and placed quarter-way down the page. The title you devise should be creative and original. There is one simple convention to observe when creating a title i.e. it should not be a repetition of the research question. It should, however, reflect the nature of your research question as well as the essence of your entire paper. This will get readers interested and make them want to explore your work to the end. Generally speaking, it is unnecessary to add a header in the upper left-hand corner of a title page. For example:
Name of student: _________
Extended Essay (1st Draft): _________
Name of Tutor/Advisor: _________
Number of Words: _________
Assignment Date: _________
Page Numbering
There is no need for a page number on an essay's cover or title page. However, the other pages in your essay will need numbers. If you use Microsoft Word, you can add page numbers using the drop-down menu labeled "Insert."
Creating Tables of Content
A table of contents (or ToC) is a list at the start of a paper that shows the page numbers for every section in an essay or paper e.g. the abstract, introductory paragraph, main body paragraphs, concluding paragraph, reference pages, bibliography, appendices, and so on. If the sections of your paper are divided into further subsections, these will need to be displayed in your contents table. Do not forget that all points or headings in your table of contents should indicate the number of the page they appear on within the text. The main headings in your essay should be highlighted in bold while subsections need to be indented a little from the left-hand margin.
The Abstract Section
The abstract section of your essay should comprise of 250 words to 300 words and no more. This is a short synopsis or summary that describes the nature of the work. Abstracts are usually written from the third person perspective and they should describe the research topic or question. Instructors sometimes request that the abstract's number of words is displayed at the page end. An abstract appears immediately after a paper's ToC.
The Introductory Paragraph
The function of an introductory paragraph is to introduce a paper's topic. You should give your readers sufficient detail to enable them to fully understand the research question you are addressing and what you intend to discuss in your paper. Do not forget that, compared to a standard essay, an essay of the extended variety needs to be founded on a clearly-stated research problem or question. This is the central point or idea of a paper and it is the matter you will explore throughout your entire paper. To get the best results for your written work, it is important the topic is quite narrow. A narrower topic with a limit to its scope gives you the opportunity to fully explore it and to focus on finding relevant information. This part of your essay should always state the research question. Because an extended essay is roughly comprised of 4,000 words, the introductory paragraph should present sufficient detail concerning the research problem or question you are analyzing. The opening paragraph is usually the part that allows readers gauge how well you have identified the research area, whether you have succeeded in collecting enough relevant data, whether you have drawn out the essence of the problem, and similar.
Not only should you introduce the research question you will be addressing, but you should also say why this problem is worth addressing, and why you chose it (unless your professor decided on the topic). Introduction paragraphs should always have a thesis statement or the writer's hypothesis regarding the research problem/question. It is important to make a distinction between your thesis statement and assignment's research question. The thesis is similar to a claim or assertion and it is usually the "backbone" of any piece of research work. Researchers sometimes compare thesis statements with research questions, saying the former is an "essay plan" designed to fully explore and support the paper's research question. Once this is done, you can begin creating the main body paragraphs of your extended essay.
Developing a Thesis Statement
As has been mentioned already, the thesis statement relates to and belongs to an introductory paragraph. Usually, it is positioned towards the end of the paragraph. The writer is expected to take a clearly-stated stance and to explain their main point or argument. The remainder of the paper should answer the thesis statement. Therefore, you need to ensure your thesis is clearly-expressed, concise, and properly-organized so that there is no flaw in its logic. Use the paragraphs in the main body of your essay to defend your central thesis statement and you will need to reiterate it in the concluding paragraph.
The Body Paragraphs (with Methodology and Findings/Results Chapters if Required)
The main body paragraphs of a paper can vary with much dependent on the student's discipline and the instructions given by their professor. The points below, however, are often found in an extended essay:
A determined approach for investigating the research problem or question.
An analysis of the paper's research problem or question as well as the writer's interpretation of all available evidence (do not just include external research – evaluate it and say why it is important).
The writer's own argument(s).
It is possible to find a variety of tips and advice on the Internet on ways to organize the paragraphs in the main body of an extended essay. The key point, however, is that you express your research problem or question clearly and that you only include relevant and valid evidence. Any arguments you make should be feasible and convincing. Do not make the mistake of thinking that you can just present the ideas of other researchers. In any essay, readers also want to see and understand your unique stance. Therefore, you need to draw on both your analytical and critical thinking skills to persuade readers to agree with your view. Remember to follow a clear writing plan when developing the main body paragraphs of your essay. Do not rely on "free writing" in this section because these important paragraphs need to be well organized and founded on credible evidence. The preferred method is to use both primary source material and secondary source material. Your sources should be reliable and credible or your tutor may feel there is no real scientific merit to your evidence.
The Concluding Paragraph
Your concluding paragraph should remain focused on the research question, but it should be worded differently. The writer needs to restate their thesis and explain its validity in logical terms. If there are any questions that are still unresolved and need further research, you should also mention these. Do not forget that a conclusion is more focused on summing-up what you have already stated. Hence, you should show you are capable of arriving at sound conclusions rather than attempting to introduce new material or ideas. Focus on discussing the main points from your paper.
How to Order an Extended Essay?
Fill in the order form, adding all the details about your Extended Essay.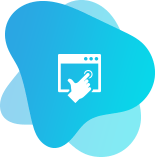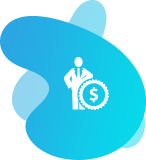 Pay for the order and we receive a payment for it.
You can contact our professional support team.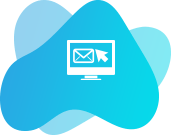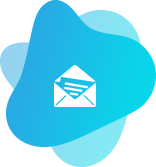 Get your Extended Essay which will result in an excellent grade.
Graphs, Charts, Illustrations, and Data Presentation
In the event you feel your paper would benefit from various visual aids, make sure you place these correctly within your text. You need to adhere to strict formatting rules if you want to add any graphs, charts, illustrations, or other data presentation methods. And remember that each of these needs a full explanation.
Adding Appendices
The appendices section can include any large data charts or illustrations that do not fit well within the body of an essay. Students are often asked to include tables in their texts and to explain these, most notably where they do not greatly influence how information is perceived and/or where they do not distract the reader.
Source Citation
Writers are obliged to use external research sources in their written work, and all of this should be correctly cited. While much depends on the citation style you choose, you may need to use endnotes, footnotes or parenthesized citations. Make sure you strictly adhere to the rules of the referencing style you are using to avoid accusations of plagiarism. There are various style guides to be found online e.g. for the APA, Chicago and MLA styles. These guides will explain the respective rules and show by example what a correctly-formatted text looks like. Do not forget that every source you use needs to be cited within your text and in an end-of-paper references list. If you are including a referencing list or bibliography, these should be arranged in alphabetic order. Students are usually expected to use approximately 15 sources in an extended essay. It is usual to have in the region of 30 to 40 references in a history essay or paper.
Professors occasionally ask to see drafts of an extended essay. This generally means a short version of your unfinished paper with all the sections mentioned above. Your draft paper should be organized in a clear manner and it should be visually appealing in, say, 12 pt. Times New Roman font or similar. Remember to use transitions to make your text flow smoothly. Always make time to proofread your work before you submit it or ask another person to read your text with a view to identifying any formatting or grammar errors.
You May Find These Useful: