When you are assigned a literary analysis paper, you need to be aware how to write a literary analysis essay according to the provided instructions or guidelines. Moreover, it is essential to know how to differentiate a literary analysis essay from the other essay types. Hopefully, this article composed by experts in the field of academic writing will come in handy if you have been assigned a literary analysis paper but do not know where to start.
What Is a Literary Analysis Essay?

A literary analysis essay is one of the numerous types of academic essay writing, the main aim of which is to critically analyze and evaluate a specific literary work or its part. One of the core features about literary analysis writing is that you are not expected to provide a mere summary of a book, short story or any other work of literature but to focus on its analysis. As such, you are to investigate the core message or theme of the assigned or chosen literary work. To provide a successful literary analysis paper, you need to be well versed in the principles of analytic works.
How to Write a Literary Analysis Essay?
If you are taking a course in Literature or if you are majoring in Literature, you will be expected to read a lot and discuss those literary works. In most cases, your task will be limited to providing personal reflections or reactions to the read materials but as you proceed with your course, you will also learn how to analyze specific books, stories, novels or articles.
However, despite the fact that analytic papers are frequently assigned to students, you will find out that not many students have sufficient knowledge on how to write them. One of the main problems is that professors frequently teach students the principles of in-depth analysis, especially when it comes to literary work critique. As a rule, students need detailed and step-by-step guidelines when it comes to analytic papers.
Initially, many students think that they can rely on already completed literary critiques that may be found on SparkNotes, CliffNotes or Goodreads. However, copying ideas of others and pretending them to be produced on your own is not a good decision. Actually, such actions are severely frowned upon since they refer to plagiarism. What is even more important, it is evident to a professor what text you have produced on your own and what text you have copied from outside sources. At the same time, just imagine such situation: the whole class has prepared a literary analysis of a specific work based on the read material from Goodreads or CliffNotes. Would not it look strange?
In order to avoid such risky situations, when you may put your academic reputation to threat, you are greatly encouraged to provide original text based solely on your own analysis. Besides, by working on analytical texts on your own, you will develop your own writing style that would not resemble the style of others.
If you are interested in providing successful analytic papers that will impress your professor, please follow these literary analysis essay prompts.
At first sight, all of these steps seem pretty easy but you need to be well-versed in the principles of analytic writing in order to succeed in your college writing assignment. Moreover, apart from these general guidelines, you need to be aware of the general analytic writing rules that will teach you how to write successful literary analysis papers.
Free Literary Analysis Essay Sample to Read
Comprehensive Guidelines on Literary Analysis Essay Writing
Identify the core purpose of your literary analysis essay
When working on a literary analysis essay, keep in mind that you need to understand the purpose of your assignment. In general, the purpose of any literary critique essay is to explore a specific literary work and analyze it from different perspectives either chosen by you or assigned by your professor). Normally, your professor only gives you a topic of an essay with specific prompts but you are free to decide on what particular aspects of the book or story you want to analyze. As such, make sure you have chosen some 2-3 aspects of the literary work or perspectives, from which you would like to compose an analysis.
Moreover, you need to understand how these elements unite together to compose a comprehensive literary unit. In other words, by focusing on separate components of a book or story, you will conclude how they add up to the coherent and logical work.
Read the assigned literary work
Keep in mind that reading a literary work for pleasure and reading a book or story as a part for a literary analysis essay require different approaches. When you read a book for pleasure, you just focus on the book generally – in other words, you comprehend it as a whole, for example, you notice some ideas but you are mainly concentrated on your feelings, emotions, and thoughts that are impacted by what you read. On the other hand, when you are reading a book or story as a part of your literary analysis essay assignment, you need to switch on your analytical thinking mode in order to be able to get a more general and comprehensive picture about the literary work, its ideas, themes, symbols, and generally what lies behind its creation.
As a rule, a student will have to read the given literary work at least twice. The first time you will read for the general understanding, while the second time will require a more in-depth analysis. During the second reading, you will take notes and pay close attention to the mechanics of the book or story. Namely, consider the following elements if you are interested in providing effective and successful literary analysis essay: the subject and topic; form and style; form and content; the main plot and the adjacent storylines; relations between characters, etc.
In most cases, professors do not assign large books for analysis because such a comprehensive analysis of a large literary work will take up much time and will not fit into some 3-5 pages. Therefore, it is perfectly normal to choose only one aspect of the plot, one topic, or 1-2 characters for literary analysis.
Components of a literary analysis essay
To provide all the needed components in a literary analysis essay and to know how to develop ideas in a logical and consistent way, you need to well aware how to write a literary analysis essay. One of the most commonly mistakes made by students when they are working on literary analysis papers is free writing. They are often mistaken that, if the essay concerns a literary work, one should write anything that comes to his/ her mind. However, it is not true. Analysis and free writing are totally different things. You should not provide any reflections or reactions to the book based on your bias, objective thinking or former experience. A literary analysis paper should be organized in a way so that the paper conveys a specific idea conveyed in the book.
When writing a literary analysis essay, one should pay specific attention to the way of organization and the very paper structure. A student needs to compose a strong and clear argumentative thesis statement that puts forward the main claim or idea concerning the book. Moreover, the very body paragraph should be developed in accordance to the aspects or ideas mentioned in the thesis. A conclusion should be a logical point that makes a clear picture in the readers' minds. A great thing about a literary analysis essay is that you should not necessarily follow a 5-paragraph essay structure required in the majority of other essay types.
How to Order a Literary Analysis Paper?
Fill in the order form, adding all the details about your Literary Analysis Paper.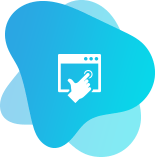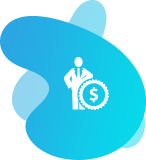 Pay for the order and we receive a payment for it.
You can contact our professional support team.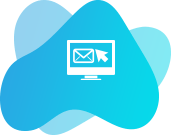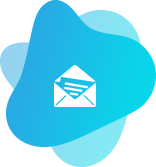 Get your Literary Analysis Paper which will result in an excellent grade.
Valuable Tips How to Write an Effective Analysis Essay
One of the underlying pieces of advice on how to ensure smooth paper development and logical organization is to compose a paper outline. Overall, a student should pay sufficient attention to the pre-writing stage, wherein one should gather different information about the book, rely on supporting evidence and expert opinion, as well as plan the paper structure in advance. Although it seems for many students that composing an outline is a time-consuming task, it actually saves your time and efforts in the very process of writing. It is even easier to start working on the final draft of the paper if you have a literary analysis essay outline written.
Normally, the paragraph structure is the same as in many other essay types. You start with an introduction, where you present background information about the literary work and mention the main themes, topics, motifs or symbols you come across. The best advice is to make the introduction interesting to read. Therefore, make sure you include a hook, or an attention-grabber. You may as well use a direct quote from the literary work itself but make sure you do not use quotes on their own – they should always be followed by some background facts or setting. Remember to end the introductory paragraph with a strong and clear argumentative thesis statement. You will need to mention what aspect you have chosen to analyze and what you intend to prove or what idea you want to communicate across.
As soon as you have finished writing the introduction, move on to developing body paragraphs. Each body paragraph should start with a topic sentence, where you mention what the paragraph is about. Further, the idea introduced in the topic sentence should be supported and illustrated in the middle of the paragraph. Each body paragraph should end with a closing sentence, which makes the paragraph logically complete. Keep in mind that each body paragraph should be devoted to a specific idea introduced in the thesis statement.
End your literary analysis essay with a properly tailored conclusion that emphasizes on the main findings.
If you feel, you do not have sufficient knowledge or skills to provide a successful literary analysis essay, feel free to contact EssaysLab.com right now and get professional academic writing help from competent and experienced writers.
You may find these useful: