Poetry is something that fascinates and astonishes the aesthetic sense of many, and so some people try to awaken their own talent by composing little sonnets or making up rhymes. Even without knowing how to write a poem, one can create something beautiful, valuable, something that would touch another person's heart. This is as long as the author has a good empathy and sense of beauty, which is a great foundation for any piece of writing, especially a lyrical one. In addition, a little knowledge about writing techniques and rules would also help.
What Is Poetry Actually?

Having existed from the very birth of human spoken language, poetry is a special arrangement of words that is made to present a certain subject from a new point of view. While the classical poems are built in subordination to rhythm and rhyme, the common definition of poetry refers to a much wider variety of words' combinations, not necessarily rhyming or having a special rhythm, but definitely tied by one theme and mood. Nowadays, poetry is more of a play of words, in which the author finds a new way of describing some notion or phenomenon.
Forms of Poetry
There are numerous ways to write a poem, and they all result in different forms of poetry. Learning about each of the forms will help you to understand which one is the closest to your personal style and which one you would like to use for your own work.
This type is rather traditional and probably the most ancient, as using poetry for expressing one's emotions and feelings has been practiced many generations before ours. This kind of poetry deals with addressing all the phenomena and issues related to the love life of people, often telling a very personal story and appealing to the reader's emotions. All the drama of human relationships, the joy and misery of love, the pain of betrayal, and the apprehension of hope – all these feelings refer to lyrical poetry and contribute to its outstanding style. This form includes such kinds of poetry as sonnets, odes, elegies, intimate poems, etc.
This kind usually is used to tell some story, with a logical chronology of events and consecutive plot. Such poems are usually longer than other forms, and may contain chapters and subheadings. To this category, we refer ballads, epics, and others.
This type of poetry is relatively modern and places no strict limitations onto the work of the author. A poet using this form is free to rearrange the words and phrases in any needed way to achieve the desired effect.
Structure of a Poem
For those who want to learn how to write a poem, it is important to familiarize with the structure of this kind of writing. In general, if to use the professional terms, the two basic elements of any poetry include a foot and a meter. The former describes the order and arrangement of stressed and unstressed syllables in every written line, while the latter describes how many feet are used in each line. Based on these parameters, all the patterns are defined and measured.
Suggestions for Poetry Writing
If you looked for tips for those who write a poem online, you probably found tones of chaotic facts and random information. To clear it out for you, we have gathered a few helpful suggestions that will help you to write a great poem.
Try avoiding adjectives
Sounds strange? Well, it works! If you try to exclude adjectives and replace them with more elaborate phrases consisting of comparisons and allegories, you may reach the desired effect of impressing the audience. Thus, refuse from the cliché direct descriptions and try the fresh forms of characterizing an object with hints and reflections.
Appeal to the reader's senses
Instead of putting the information straight, you can opt to lead the reader to it by involving some of their senses. This means using the images that are associated with fragrances, visual pictures, textures and feels, sounds, tastes, etc. You will make your poem more effective if you will make others actually feel and smell and hear it, not only read it.
Pay attention to the rhythm
Rhythm is not obligatory, but it is traditionally used in writing poems and is widely popular. Thus, if you decide to use rhythm in your poem, it is important to make it distinct and correct. To check it, mark all the stressed syllables and read your poem aloud, stressing those syllables accurately. Sometimes a little extra syllable or a misplaced word spoils the whole sense of rhythm, and it needs to be rearranged a number of times. Do not worry: try using other phrases and word combinations, keep searching, and you will eventually find the perfect size and rhythm for your work.
Stay patient
While we all imagine great poets sitting down and writing the poem from beginning to the end in one set, the reality is far from that picture. In fact, it all happens differently: the final version of your poem might have very little in common with the initial verse that you mapped out. In fact, this is perfectly normal to have most of the lines rewritten, as a poet is not just someone who puts the words together, but who constantly searches for new forms, combinations, and ways of expressing something. Thus, be prepared to go through a long process of writing and rewriting, noting down and correcting, crossing out and starting over. It may take several days to create a poem that you really enjoy, so stay patient and keep trying. After all, look at the great poets' handwritten works: they are all crossed and written over.
Look for Inspiration
Always try to stimulate your writing process by some triggers that set the right mood for you. You can find inspiration in your favorite poets' works, in evening strolls through the park, in communication with nature, in the circle of close people and family, etc. Whatever it takes to bring fresh ideas into your hand and make you want to create something beautiful, use it!
Help Me Write a Poem!
While the sphere of online writing for academic purposes is developing rapidly, it is rather uncommon to find services that offer poetry writing. Naturally, a much bigger number of students are looking for help with their scientific projects and written assignments than with poem writing of any sort. However, for those who do need an assistance with poem writing, our company might lend the helping hand they are looking for. EssaysLab.com has a great team of poetry writers, who can cover any topic and work with any form of poetry. Go on and tell them your assignment, and they will gladly help you with it!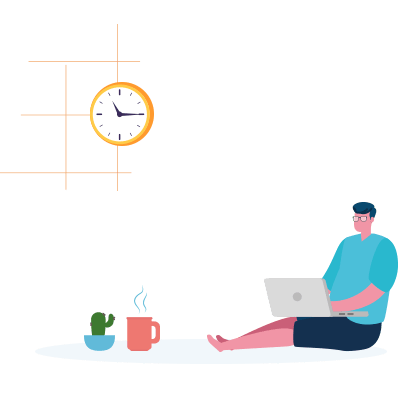 How to Order
a Poem?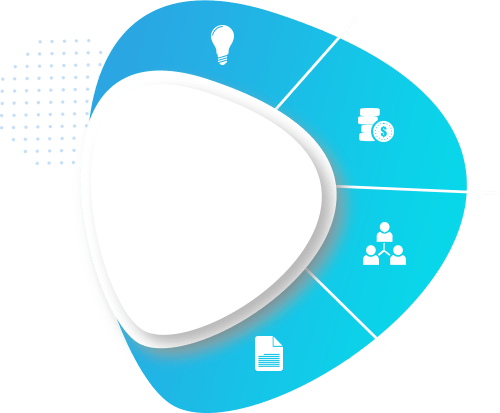 1
Fill in the order form, adding all
the details about your Poem.
2
Pay for the order and we
receive a payment for it.
3
You can contact our
professional support team.
4
Get your Poem which will
result in an excellent grade.
What We Offer
Our expert writers can compose verses and poems for any occasion; they will follow the specific directions you give them to create an individual piece of poetry that meets your needs. By ordering a poem from EssaysLab.com, you take the burden off your shoulders and get an excellent result in the end. Moreover, you will experience the following benefits of working with us:
Authentic text, written just for you from scratch
Individual approach to every client's request
24/7 customer support available online that will help you solve any issues
Professional writers with a perfect command of English
Security of payment transactions and confidentiality of your personal information
Uploading of your order in accordance with the deadline you have set
As you can see, EssaysLab.com has got it all at one website. Excellent service and outstanding quality of writing for good price will always provide you more than you expected. Thus, put all your doubts away and contact us right now to have your poem written by one of our writers!
You May Find These Useful: