A motivation letter for master's degree is one of the most serious and decisive documents for students aiming to enroll on a specific studying program. When writing a motivation letter, you actually have to present yourself, namely your practical skills, your level of knowledge as well as hard and soft skills. When it comes to the application process, a motivation letter is the most personalized document you will have to write.
A motivation letter for master's degree is required since the admission committee can get to know more detailed information about you, particularly why exactly you demonstrate interest in a specific master's program. As such, the admission committee will expect from you to provide relevant information about you along with your educational background and career aims you plan to achieve. In short, when you are writing a letter of motivation, you need to pinpoint to why you best suit for the grant or a position in a master's educational program.
If you need to submit a motivation letter for university but you do not know how to write it, read the tips and strategies provided in the article below. Hopefully, they will be effective for you.
Tips and Strategies That Will Help You Submit a High-Quality Motivation Essay
Investigate the educational establishment you want to enroll in or a specific master's program
Before starting work on your motivational essay, it is recommended that you explore different details about the desired master's program. Particularly, you need to explore information about the institutional affiliation itself as well as about the faculty and a specific major. As a rule, the most essential information can be found on the website of the educational establishment of your choice. For example, you can get to know details about the needed qualifications, expectations, requirements, and desired qualities that the program applicants should possess. If you are aware of the main activities and projects as well as interests and philosophy of the educational program, you will have a clear picture in your mind on how to structure your motivation letter. At the same time, you need to improve your English academic writing skills in order to be able to structure a coherent and logical paper. Therefore, think of enrolling on some online course in academic English writing or motivation letter writing whatsoever.
Identify the main points and aspects of your motivation essay
Before providing a motivation letter for master's degree, make sure you practice free writing, particularly jot down any ideas that come to your mind when you think of applying for a scholarship or a master's program in your chosen university. Take into account the following strategies:
clarify your goal and provide a short overview of what you aim for;
outline specific reasons why you find a specific educational establishment or a master's program particularly suitable or interesting for you;
Outline your qualifications, hard and soft skills, former experience, as well as educational background. When structuring the body paragraphs, make sure you discuss a single idea (a separate qualification or experience) from a separate body paragraph. Make sure you pinpoint to how your skills, abilities, and qualifications are relevant to the requirements of the chosen master's program;
Provide a conclusive paragraph where you restate the key points and express appreciation and your wish to be invited for an interview whatsoever.
You need to express originality of your writing as well as provide some insights about you as an individual. Since a motivation essay is a personalized document, it is normal to include some specific facts about you that you find important and interesting to share with others. You need to emphasize how special you are and what makes you different from the rest of the master's program applicants. Still, try to maintain objective writing and do not provide information that is not true.
Be consistent and professional in what you write
Keep in mind that first impression always counts, so be attentive when it comes to the way your organize and format your motivation essay. Be careful about the choice of font size and color, indentation, citations, the length of sentences, the use of transition, and the other aspects that impact the overall perception of the text. Make sure you check the text for grammar and punctuation mistakes as well as typos.
Ask someone for objective opinion and advice
It is always a great idea to ask your family members or friends to read your motivation letter and give a feedback on it. The very first thing you should ask them about is whether the text is comprehensible, clear, and easy to understand. Moreover, if you search for some professional or useful piece of advice, try asking the older students studying or finishing their master's programs on how they personally coped with the assignment. In other case, if you face so many difficulties and challenges, buy a motivation letter from a trustworthy custom writing service.
Even if you use a motivation letter sample when working on your motivation essay, make sure you maintain clarity and originality of thought as well as remain original in your writing. Never copy others' ideas and try to make your paper creative. It is important to consider specific guidelines and tips concerning the paper structure and organization but what really matters is your individual writing style and in-depth knowledge in what you write. On the whole, a motivation essay can be considered successful if the applicant is interested in the position and is willing to study and use the obtained experience for the better.
How to Write a Motivation Letter for Master's Degree?
When you have the assignment to write a motivation letter for master's degree, you need to clearly differentiate a motivation letter from a personal statement. So, the former provides the explanation on why you are the best applicant that has to be accepted for the program. As such, you need to provide details and deeply research the general academic environment and overall information about the program you apply for. Moreover, you need to provide qualifications and academic achievements you have achieved so far in the process of your study. The latter, on the other hand, deals more with presenting yourself as a person without focusing much on your achievements, experience, and qualifications. Here you may focus on providing some inspirational story revealing your best qualities and skills and describe yourself as a person, not as a professional.
On the whole, both documents (a motivation letter and a personal statement) serve the same purpose – they help to increase a student's chances of getting enrolled on a specific studying program or getting a scholarship. Moreover, they help reveal valuable traits and qualities that are used for obtaining the desired experience.
If you want to get a good template for your writing, try analyzing a motivation letter sample:
The opening paragraph and the opening sentence should clearly highlight the purpose of writing your motivation letter. Moreover, you need to provide a sentence or two introducing yourself and indicating why exactly you are interested in studying on a master's program.
Develop the main body paragraphs
The main idea of the body paragraphs is to sell yourself as a professional. Emphasize on your best achievements, experience, personal qualities, soft and hard skills, as well as language skills or computer skills if relevant. This information should be preferably included into the first two body paragraphs.
Elaborate on the third body paragraph
The third body paragraph should express your understanding of the potential master's program. You should have a clear vision how the program will assist you in obtaining your academic goals as well as how you will further use the obtained knowledge.
Provide a final statement
When composing the final paragraph, make sure you re-emphasize on the major points again and also express your desire to be invited for an interview by the admission committee. You need to clearly pinpoint as to why you are worth being accepted for the studying program. You can also indicate how exactly you can be reached for an interview (depending on whether it should be help merely face-to-face, online or via telephone). Moreover, make sure you provide full personal and contact information about yourself (such as full name, phone number, Skype address, email address, etc.).
Hopefully, the information on effective motivation essay writing proved to be interesting for you. In case you encounter difficulties, please feel free to order papers from us. Do not hesitate and order from us right now. You will definitely get professional support.
Free Personal Statement Sample to Check
Academic Motivation Letter Help
If you cannot give positive answers to the mentioned above questions, you can always turn to our online custom motivation letter writing service and purchase your academic assignment without worries. If you need your motivation letter paper to be well-written with no flaws, you are at the right place! At EssaysLab.com, you can receive all the necessary help with your academic papers. We have already helped many students to gain the highest scores and become successful. Just like you do now, they had to struggle with time, trying to write their academic motivation letter papers.
At EssaysLab.com, we offer our clients term papers for sale at affordable prices. You can have any term paper you only may need if you turn to us. Many students have already received theirs. Do you think you want to be the one of them? You can be sure that buying term papers online from us is a pleasure. That's what our customers tell us after every purchase they make at EssaysLab.com.
How to Order a Motivation Letter?
Fill in the order form, adding all the details about your Motivation Letter.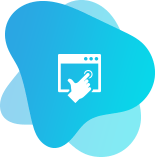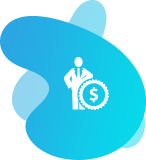 Pay for the order and we receive a payment for it.
You can contact our professional support team.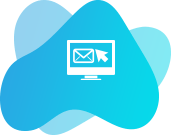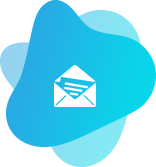 Get your Motivation Letter which will result in an excellent grade.
Our Guarantees
You will receive an authentic motivation letter.
You will receive a plagiarism-free motivation letter.
We will assist you 24/7.
We will provide you with all information you may need regarding buying motivation letter at EssaysLab.com.
You will receive quality service anytime you contact us.
We care about our clients. This is why we offer you our prime quality services that will fully satisfy your needs in writing academic assignments. We have a professional approach to the work we do. If you worry about your semester performance, just do not. Turn to us and we will write all what you need to be written in order to get the highest grades. We will follow all your professor's requirements for an academic assignment and deliver it to you in time. Be sure that we are the company you can trust. Buy your motivation letter online at EssaysLab.com now!
You May Find These Useful:
How to Write a Scholarship Essay