The current economy has impacted all aspects of business, and non-profit organizations are no different. In these times, there is significantly more competition for both donations and for grants that may be available. It is critical, then, that anyone involved in grant writing is able to present the organization's mission, goals, and needs in the most professional manner possible.
A grant writing proposal is a complex work, and most who attack such a task for the first time find that they are not ultimately awarded the grant. This is because there is both art and skill involved in grant writing, and the people who are successful in this endeavor have a great deal of experience.
If you are in need of a professional grant writer, then EssaysLab.com can accommodate you immediately. We have highly experienced grant writers who are able to take the directive and specifications of the grant provider and the details of your organization and develop a perfectly written piece that will grab the attention of the awarding committee. So don't hesitate and buy superior quality grant writing only from our experts.
How to Order a Grant Proposal?
Fill in the order form, adding all the details about your Grant Proposal.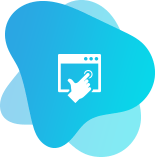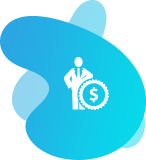 Pay for the order and we receive a payment for it.
You can contact our professional support team.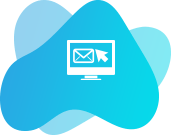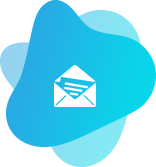 Get your Grant Proposal which will result in an excellent grade.
Grant writing is a complex task and involves both skill and art. The overall impression created is important, and the critical required details can mean the difference between a proposal being considered or thrown out. Most grants require the following:
An introduction section that will include very detailed information about the organization or individual seeking the grant. Generally a mission statement is required, and this is an extremely important piece. A professional grant writer from EssaysLab.com can turn your mission into a compelling statement that reflects your purpose in the most favorable light. It is important that your mission closely match the purposes of the grant(s), so this small piece is significant in providing the initial introduction.
Background history and operational information about your organization. This is the "meat" of your organization's policies, practices, budget, staffing, etc. You must be presented in the most favorable light possible, and the pros in our online grant writing department are able to organize this information into an exceptional section. They do nothing but write grants and thus have the background required to create the stellar work you need.
People, who are unsure about what is grant writing, may not understand that research is a large portion of the grant writing proposal. In order to prove that there is a need in your community, city, or state, you must provide accurate data and statistics. For example, if your organization is a therapeutic and educational facility for emotionally disturbed adolescents, you must conduct research that relates to the number of adolescents who suffer from this condition, what other options are there for them, and what is the future prognosis of the continued need for what you provide. The data must back up your claim.
The final section will provide an explanation of how much you want, exactly how you will use every penny of that amount of money, and what system of reporting will be established to account for and justify the expenditures. This section must inspire confidence, and a professional grant writer from EssaysLab.com can do just that!
There are lots of online grant writing services that advertise their expertise. Further they may offer custom grant writing at an extremely cheap price. Beware of such service, because you will get exactly what you pay for, and you will not be pleased with the results, because cheap doesn't mean good. Many of them are not even fully aware of what is grant writing, but will attempt to do anything for a price. For customized grant writing, you need to come to the people who really can write grants and custom essays because they have been successfully doing so for years – come to the best online company EssaysLab.com and buy your grant writing or essay writing online!
You May Find These Useful:
Buy Business Reports from EssaysLab.com Writing the Best Article Review