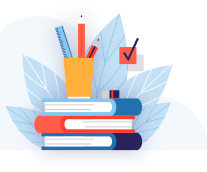 ACE Inhibitors
In the circulatory system, the heart is the generator of blood flow rate and pressure. The physiological function of the heart is maintaining the intensity of the blood flow, which provides for the metabolic needs of the body. The reduction of the pumping function of the myocardium might lead to the development of the clinical syndrome that is called the congestive heart failure (CHF). This gives rise to congestion in the small or large circulation and blood circulation is inadequate. There are changes in virtually all organs. These changes severely limit their functionality and compensatory abilities. CHF clinically is manifested by fatigue, reduced exercise capacity, dyspnea, edema and cyanosis. Therefore, CHF is not an independent disease. It occurs due to many diseases, accompanied by pathological changes in the myocardium (mostly ischemic) or its hemodynamic overwork. In fact, Ischemic heart disease (angina, myocardial infarction, and myocardial infarction), hypertension (essential hypertension and symptomatic hypertension), myocarditis and cardio myocarditis, cardiomyopathy, pulmonary embolism, pulmonary heart, acquired and congenital heart defects are among the major causes of heart failure. CHF can be acute or chronic.
Annually, hundreds of thousands of new cases of heart failure are registered in the world. In the USA, about 400 thousand people are registered with CHF every year. The disease often leads to disability and premature deaths of the patients (mortality is up to 50% for five years). That is why it is extremely important to improve the treatment of heart failure. In valvular heart disease and vascular anomalies, the treatment is based on the surgical correction. However, in most cases, the treatment of CHF is medical and involves the use of vasodilators, diuretics and inotropic drugs. Recently, the leading place in the arsenal of drugs is used in acute and especially chronic heart failure took angiotensin converting enzyme (ACE) inhibitors.
Angiotensin-converting enzyme (ACE) inhibitors are widely used in clinical practice. Currently, new drugs of this group are synthesized. There are new prospects for their application, making it difficult for practitioners in their rational use. ACE inhibitors are a group of drugs the effect of which is caused by competitive inhibition of angiotensin-converting enzyme. Moreover, ACE is involved in the metabolism of small peptides. They convert the inactive angiotensin I to the active angiotensin II (AT II). In such a way, ACE inhibitors reduce the concentration of AT II in blood and tissues (heart, blood vessels and kidneys), decrease the synthesis of aldosterone and vasopressin and reduce sympathetic nervous system activity. ACE inhibitors also inhibit the activity of kinase II – the enzyme that destroys bradykinin, which has the vasodilating action.
You may also learn about Research proposals here: "Research proposal"
The first drug of this group (captopril) was developed about 30 years ago. However, a wide range of ACE inhibitors with different properties is relatively new. Their special place among the means of cardiovascular profile was defined only in the last few years. There are about 50 ACE (about 1 million of trade names). They are usually classified according to the chemical structure. Furthermore, ACE is divided into two generations. The first type includes captopril (Capoten). The most common drugs from the second generation are enalapril (enam and enap), quinapril (akkupro), lisinopril (diroton), ramipril, perindopril, moexipril (moeks), fosinopril (monopril), cilazapril (inhibeys) spirapril (quadropril), trandolapril and a number of other drugs. Sometimes, fosinopril is also included. It is a long-acting drug that is characterized by a balanced breeding with equal participation of the renal and hepatic pathways. It belongs to the third generation of ACE inhibitors.
There is also ready-made combination of ACE inhibitors with thiazide and thiazide diuretics in small doses. They include a combination of captopril and hydrochlorothiazide, enalapril and hydrochlorothiazide (co-renitek, enalapril-N, enalozid, enafril-H, enalapril-H), lisinopril and hydrochlorothiazide, fosinopril and hydrochlorothiazide, perindopril and indapamide. The dose of hydrochlorothiazide in these preparations is 12.5-25 mg. The dose of indapamide is 0.625-1.25 mg.
There are significant drawbacks in captopril, one of them is short hemodynamic effect. In such a way, it should be appointed three or even four times a day (1-2 hours before a meal because in the case of taking the drug after food, intake is reduced from 60-75% up to 30 -40%), the presence of sulfhydryl groups that contribute to autoimmunity and provoke stubborn dry cough. Besides, captopril has the lowest activity among all ACE inhibitors. The other drugs (second-generation) have the following advantages: high activity, a significant duration (can be assigned one time per day, regardless of the meal), and the best portability.
ACE inhibitors should be prescribed to all patients with symptoms of heart failure, regardless of etiology and stage of CHF. Currently, there is the strong evidence that ACE inhibitors increase the survival rate, improve clinical symptoms and improve the quality of life in patients with chronic heart failure, slow the progression of heart failure, starting with I functional class (FC) on the classification of NYHA, reduce the need for hospitalization for heart failure decompensation. Although, there are no principal differences between different ACE inhibitors, from the viewpoint of EBM, only six drugs are recommended for the long-term treatment of patients with heart failure: captopril, enalapril, lisinopril, ramipril, fosinopril and perindopril. The efficacy and safety of these drugs was evaluated in large controlled studies. Only these medicines have the ability to improve the prognosis of patients with CHF.
Free Extras
Free formatting
Free email delivery
Free outline (on request)
Free revision (within 2 days)
Free title page
Free bibliography
We Guarantee
24/7/365 Customer Support
Quality research and writing
BA,MA, and PhD degree writers
100% confidentiality
No hidden charges
Works are never resold
100% authenticity
Paper Format
12pt. Times New Roman
Double-spaced/Single-spaced papers
Up-to-date sources
Fully referenced papers
1 inch margins
Any citation style
Studies CONSENSUS (Cooperative North Scandinavian Enalapril Survival Study) and SOLVD (Studies of Left Ventricular Dysfunction) showed that while taking ACE inhibitor enalapril, survival of patients with chronic heart failure (I-IV by FC NYHA) significantly increased, and the mortality rate from the progression of heart failure and the sudden death rate decreased. These studies also found that ACE inhibitors significantly reduced the incidence of hospitalization for heart failure decompensation. According to a study AIRE (Acute Infarction Ramipril Efficacy Trial), the mortality rate significantly reduced during treatment with ramipril in patients with chronic heart failure after recent myocardial infarction. Lisinopril showed substantial clinical benefits, compared with placebo and was at least as effective as other investigated ACE inhibitors (captopril, enalapril). In these studies, ACE inhibitors were used in the high, so-called targets, doses. The target dose is a dose, the effectiveness of which was demonstrated in large clinical trials under conditions of good tolerability. In the recommendations for the treatment of heart failure, the emphasis is made on the clinical benefits of ACE inhibitors in the treatment of patients with CHF, the scheme of their use in routine clinical practice should be consistent with those in the major clinical trials. In a study of ATLAS (Assessment of Treatment with Lisinopril and Survival study), the treatment of patients with chronic heart failure with high-dose lisinopril (32.5-35 mg one time per day) showed a trend toward lower mortality. The risk of death or hospitalization reduced significantly by 12%. There were 24% fewer cases of hospitalization for decompensated heart failure, 20% fewer hospitalizations for ischemic events compared with patients treated with lower doses (2.5-5 mg one time per day) of the drug. The profile of side effects during treatment did not differ between the two groups of patients. Although high doses of lisinopril were associated with a slightly higher frequency of adverse effects (hypotension and renal impairment). However, these side effects were well controlled by decreasing the dose. Moreover, despite the high frequency of side effects in the treatment of high doses of lisinopril, frequency of discontinuation of the drug due to adverse events was similar in both groups. There was no significant deterioration of tolerability when using high doses of ACE inhibitors. Thus, the usage of high doses of ACE inhibitors can primarily reduce the need of patients with CHF in hospitalization. Since a large part of the costs of treating patients with chronic heart failure is the cost of hospital treatment, the use of high doses of ACE inhibitors should be considered cost-effective, as it reduces the overall cost of treatment.
There are such side effects of ACE inhibitors as arterial hypotension, which often occurs after the first dose in patients with high renin activity in plasma. Dry cough occurs in 5-10% of patients (due to the increased level of bradykinin in the lung tissue). The appearance of cough does not depend on the dose of the drug. It develops in a period from one week to several months after starting treatment and is caused by discontinuation of treatment in 3% of patients. Hyperkalemia (associated with a reduction in aldosterone secretion) is rarely seen in the normal kidney function. It is more common in patients with chronic heart failure in old age and patients with renal failure and diabetes with a joint appointment of potassium supplements, potassium-sparing diuretics and heparin. It is important to mention that the increase of creatinine in the blood may occur in elderly patients with baseline renal impairment together with chronic heart failure. The presence of bilateral renal artery stenosis is a contraindication to ACE inhibitors, as they may lead to acute renal failure. However, after the withdrawal of ACE inhibitors, the renal function is recovered in almost all patients. Angioneurotic edema is a rare side effect, the appearance of which always demands the abolition of ACE inhibitors.
Currently, ACE inhibitors belong to the first-line drugs in the treatment of chronic heart failure. If the doctor does not prescribe them, it can lead to an increased risk of death of decompensated patients. Therefore, hypotension or initial manifestation of renal dysfunction is not a contraindication to ACE inhibitors. These symptoms only require more frequent monitoring, especially in the early days of treatment. Accordingly, ACE inhibitors cannot be assigned only to 5-7% of patients with heart failure, who have intolerance to these drugs. At first, the patient should start treatment with ACE inhibitors using small doses of drugs and gradually increasing them (doubling the dose of the drug produced no more than 1 time in 1-2 weeks if tolerated). This principle CHF therapy with ACE inhibitors prevents the vast majority of adverse reactions, primarily hypotension. These drugs can be prescribed to patients with systolic blood pressure above 85 mm Hg. With a low baseline blood pressure (85-100 mm Hg), the effectiveness of ACE inhibitors is saved, so they should be prescribed to decrease the starting dose in two times. In the treatment with ACE inhibitors, it is important to achieve a target dose or maximum tolerated dose.
Want an expert write a paper for you?
Talk to an operator now!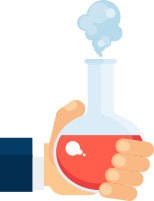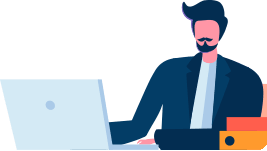 During treatment with ACE inhibitors, the renal function and serum potassium levels should also be controlled. In the early stages, there may be some increase in the levels of creatinine and potassium. If the incensement is not accompanied by symptoms, a change in the dose of ACE inhibitor is not required. If possible, it is necessary to cancel the nephrotoxic drugs (NSAIDs), potassium supplements and potassium-sparing diuretics. If the levels of creatinine and potassium hydroxide are high, it is necessary to reduce the dose of ACE inhibitors in 2 times. The choice of a particular ACE inhibitor for the long-term treatment of patients with chronic heart failure is of great importance, since it is known that a single dose of the drug significantly improves the patient adherence to treatment. ACE inhibitors differ in duration. From this point of view, the preferred drugs (six ACE inhibitors with proven efficacy in heart failure) are lisinopril and perindopril. They are prescribed only once per day, while enalapril, fosinopril and ramipril must be taken twice, and captopril – even three times daily.
In such a way, it is conclusively proven that ACE inhibitors in the treatment of patients with chronic heart failure increase survival, prevent the progression of heart failure, reduce the frequency of hospital admissions, improve clinical symptoms and improve quality of life. Lastly, it is clear that ACE inhibitors are effective drugs for the treatment of chronic heart failure. They require greater usage in clinical practice.
Related essays