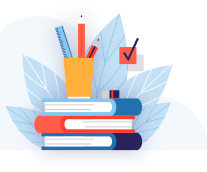 The Walt Disney Company: 1995-2009
Introduction
Walt Disney Company is a conglomerate media company that is known worldwide due to the huge revenue that it generates as compared to other media conglomerate companies. The company was started in 1923 by the Disney brothers and bared the name Disney Brothers Cartoon Studio. This name was late changed in 1929 to Walt Disney Productions, Ltd but did not become publicly traded until 1938 when the company was publicly-traded on as Walt Productions. (Walt, 2007)The company own one of the largest and best known film studios in Hollywood that has enabled the company to get popularized all over the world. In addition to that, Disney also operates an ABC broadcast television network i.e. The Disney Channel, ESPN and ABC Family.
It also operates in publishing, merchandising and theatre division and at the same time possesses and warrants eleven theme parks around the world. The company has been further familiarized by the 'Mickey Mouse', an earlier and well-known cartoon which the company created and has ever since acted as the company's official mascot. During its emergence, Walt Disney Productions was the American leading animation industry before it diversified itself into live-action film production, travel television. In 1986, the company stretched its sphere of operation and started a division which paid attention to theatre, radio, online media and publishing.
The Walt Disney Company's S.W.O.T Analysis
For any organization that want to keep up with the competition and give an accurate perspective on they operate, it must have a well-defined SWOT analysis which entails the company's strengths, weaknesses, opportunities and threats. The SWOT analysis enables an organization or company to have an understanding of the present and probable environment for their specific products and service (Hair et al, 2008) that allow such organization or company to adjust their market competitive skills so as to be more strategic in their business.
One of the strengths that enabled the Walt Disney Company to have a tremendous foothold in the market to date is the well-thought numerous dreams which Walt Disney had. This has enabled the company to be one of the largest media and entertainment corporations in the world. In addition, the also has a very strong and well known "brand-name and image" which it has built for several years. According to Data monitor 2007, the Walt Disney Company was rated eighth in the Top 100 Global ranking of the Business Week Magazine and Inter-brand, a branding consultancy, in 2006. Other than the strong corporate brands, the company also owns additional brands, for instance, ESPN, Miramax, Pixar and Touchstone among other brands. This in turn has given the company the strength to begin new business deals in other places and even to make new brands i.e. Telephonyonline argues that Walt Disney Company has been in the forefront trying to enlarge it area of operation as it tries to team up with the Sprint to come up with a mobile virtual network operator (MVNO) service.
Walt Disney Company is faced by a number of weaknesses. Two of these main weaknesses occur due to the recurrent change in the company's top management and the tremendous number of employees that Walt Disney Company has. Until September 2007 when the company expanded their broad product portfolio, the company had only 130,000 employees (Telcom Asia, 2007). However, due to this expansion and gaining of new niches, Walt Disney Company has been forced to increase the number of it employees, something which is likely to create miscommunication between the various organs of the company and at the same time creating an opportunity for bureaucracy within the company. In addition, the Hong Kong Disneyland Resort also caused a great weakness to the company in the recent past, following the idea by many that the company has not lived up to its business expectations when compared to similar resorts in Paris. In the study that was conducted by the Hong Kong Polytechnic University, it is noted that 70% of the total residents have a negative perception concerning the Hong Kong Disneyland Resort thus causing a major weakness to the company (Hair et al, 2008).
Today's markets have shown a lot of versatile to globalization. This globalization has proved to be very sound to most business organizations, entertainment industry being inclusive. As a way of maximizing in this, Walt Disney Company has opened its branches in other foreign countries like France, Japan and China where it offers theme parks. This is revealed by the report released by the Data monitor which indicated that about 25% of the company's total operational income comes from outside the US and Canada. Other opportunities that the company has include Disney Cruise Line, Disney and their Imagineering section and Research and Development which have promised innovative attentions to many people worldwide (Datamonitor, 2007).
In this era of globalization, laws and regulations of other countries tend to pose major threats to most business organizations especially to those which operate globally. I respect to this, one of the major threats facing Walt Disney Company is the need to abide by the safety restrictions or regulations in the countries in which they function so as to continue operating and keep their global class. One major areas affected in this is the Walt Disney's theme parks. Apart from that the company is also faced by difficulty in analyzing competition threats i.e. the analysis of what their competitors sell, mode of selling, efficiency in selling of the products and whether there is profit making and the differentiation of profits. All the above outlined factors play a major role in the way the organization attracts and retains their customers. (Marr, 2007)
You may also learn about Research proposals here: "Research proposal"
ABC Acquisition
Following the diversification initiatives demand attention of the company due to its broadness of scope, the company has been forced to resort to ABC Acquisition so as to gain more ownership of a programming distribution channel which by then appeared to be unsurprisingly synergistic to their business both in the United States of America and other countries of the world where it has sub-operational bases. Disney uses ABC as a promotion channel for all of their products, services, or goods (Walt, 2007). However, through acquisition of the ABC industry, there are several subtleties due to the well established competitors which have emerged, raising questions on how it contributes to the Disney organization since the initiative fall short in many ways. For instance, its network television is not attractive following the so many substitutes which are of high competitive features. In addition, the ABC channel is costly as compared to the expected profit that it can in turn gain to the company. Disney also faces dilution of its 'magic' by the inextricably non-Disney core value content that is contained in the ABC making the acquisition not to be successful attempting for the company. Hence, follow the numerous problems associated with the acquisition of the ABC, the ABC TV channel has just caused an economic drawback to the company. This therefore indicates an erratic move that the company made and Disney in future years to come might not be able to won the business.
Corporate Strategy Evaluation
Since the ABC Acquisition, Walt Disney has lengthened in term of its area of coverage making it begin some corporate strategies which would enable it enhance its product and time utility to its customers worldwide. As one way of ensuring this, the company has ever been on the forefront in promoting corporate diversification which has currently made the company to have theme parks in California, Florida, Japan and China where it trades on wedding facilities, hotel and guest services, live theatre and live animals among others. These corporate initiatives played a key role in the development of the company by increase the level of revenue that the company gets in every financial year (Judge, 2007). In addition to that, Disney has also diversified itself to trading in Buena Vista Interactive and a pilot program which will offer a concierge tour services outside the company's parks and resorts. The company also participated in other corporate initiative such as make an agreement with the ROK which allowed it to distribute films in houses whenever they were financially capable.
Lastly, Disney is also making an effort to join the internet service and phone market sector. It is estimated that this strategy will enable approximately 40-50 million people to get connected just with a short span of time. They also want enlarge their area of operation in the intern and broadband space in India as they also connect mobile phones and provide movies and ringtones on those mobile phones. All these corporate strategies are helpful in the reputation of the company's image and act as a source of revenue to the company hence, Disney should carry on with this practices. It is important for Disney as a company that in its bid to diversify, they should have a proper insight of what it means before adopting any corporate strategic measure.
Conclusion
After vigilant and deep analysis from an external viewpoint, I conclude by saying that The Walt Disney Company is very mutually dependent on its various sections; it is an international leading company in the field or industry of entertainment; and it is a continuously rising company with a strong footing on several features of business practices. Since Disney is dependant on its own studios productions, it only acts as a mastermind of their product and service lines, and acts as a continuous advertisement, all things seems to be inter-reliant on the starting point. Studio productions get easy, creating characters to base their products and services after, and themes to model their looks and attractions. Because of the prosperous choice Disney has, from which to manufacture its products, services and attractions, it has enables Disney to have numerous alternatives and opportunities to expand their product lines.
Related essays