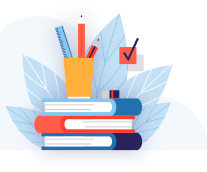 Emerging Issues for the Hospitality Industry
Hospitality Industry in the 21st Century
Without any doubt, the hospitality industry continues to face various legal issues due to changes in the marketplace on local, regional, and national levels. If there should ever be a heated debate relating to hospitality industry, it has to be an analysis of legal issues and their solutions. It is true that the hospitality industry is very large as a whole; thus, the laws that control it are very detailed and complex. Undoubtedly, the complexity of this industry does not mean that each employee has to be a lawyer in order to manage work successfully; but it means that an employee, as a person, should know about his/ her personal rights and, as an employer or a manager, should know how to manage all legal issues in respect to the current laws. It is widely known that the hospitality industry consists of many pieces of legislation, which are usually apply to the hygiene, comfort, safety, and protection of employees, employers, and customers. Recent spurts of food illnesses and terrorist attacks against hotels have demonstrated the vitality of the hospitality law in the public consciousness. This paper seeks to understand emerging problems in the hospitality industry and their solutions. Doubtless, it will be very useful to analyze the most common legal issues in this industry and their management in order to apply this knowledge to the future career in management. Moreover, a working knowledge of hospitality laws is not just important skills. Employees, employers, and managers have to know everything about the law in order to avoid future fines, lawsuits, sentences, and negative reputation.
Hospitality Law
According to the definition, hospitality laws tightly correlate with food, lodging, and travelling services. It consists of different hotel facilities, such as bars, country clubs, spas, saunas, pools, restaurants, conference rooms. It is known that hospitality laws encompass different laws, such as anti-trust, contracts, and real estate. In the hotel industry, the hotel management agreement plays a vital role, since it is a prime document that divides the duties of the hotel owner and the hotel operator. In case emerging of some legal issues, it is necessary to know the power of the manager and the hotel owner. In terms of legal issues, it is also necessary to see to which party the employer belongs: the manager or the owner. Undoubtedly, there are a lot of pluses and minuses in each situation; however, it is important to define all points in the hotel management agreement in order to avoid any errors. Currently, most of the owners are institutional owners, private funds, and others; thus, the relationship between the employee and the employer must be considerably examined. It is necessary to mention that economics is not so important in cases of legal issues. Typically, the owner of the hotel is responsible for the costs of employment (it is defined as operating expenses) nevertheless, it is important to which party belongs the employer. If to look closely at the vitality of the hotel management agreement, it is necessary to mention that the performance termination test plays an important role. The owner cannot fire the hotel manger without termination of the performance test. Doubtless, each hotel owner should know that the performance test includes the amount of profit gained during the performance test period. This profit is defined as owner's return. A good example of the performance test is the application of the "competitive hotel set" in the defining the ability to manage on its own among other hotels in the same category. It is very interesting that according to the performance test, the manager has, metaphorically, the right to pay for his/ her mistake. This legal clause is known as the "do over" case. This case works when the owner uses too much power to terminate the performance test without logical reason. In this case, the manager has a legal right to provide substitution for the losses that he/she has brought to the hotel. Literally, he/she may pay for his/her errors. After the payment, the manager has the right to manage the hotel.
Licensing of Hotels and their Location
Another vital aspect to be noticed is licensing of hotels and their geographic exclusivity. Undoubtedly, there exist a big number of very familiar brand names and hotel chains. It is true that the name of the hotel becomes its face. Before choosing a hotel, a customer looks at its brand name and after at the location. Thus, it is clear that the hotel name highly influences the growth of its popularity. Moreover, geographic exclusivity of the hotel plays a crucial role, since it shows its uniqueness. Undoubtedly, the hotel owner will be against any application of a franchisor for a license of the same brand name of the hotel that is located on the same block or even in the downtown. It can be explained by the fact that the location of the hotel determines its value and the number of customers. In this case, a well-developed hotel with qualified management guarantees its owners that their property will be the only one licensed in that location for a certain period of time. Thus, while applying for exclusivity provisions, managers and owners should pay attention to distance and time span of the agreement in order to guarantee that a licensor or other franchiser will not license the same brand name in the same area. Undoubtedly, the hospitality industry has faced numerous challenges due to changes in the globalized marketplace; in the new era, the ability to protect own interests has rapidly grown.
Breach of Contracts
It is known that among emerging legal issues in the hospitality law, breaching of contracts and reservations play a crucial role. Historically, customers book their room with the help of travel agencies. Moreover, nowadays, booking trough the Internet has become more popular. Customers are used to book their rooms directly. However, before booking, each customer has to know exculpatory language that gives them information about their future accommodation. Many lawyers have clients who sue hotels for inappropriate information. However, what happens in the reality is not incorrect information, but a simple misunderstanding. In this case, all hotel managers should secure themselves against such situations by providing clear amplifications about hotel services. Customers usually confirm their booking by emails. There they include arrival dates, stay, and the category of accommodation. If the customer arrives on time and the hotel does not have the room that the customer required in the confirmation letter, the hotel administration has to find another room with the same conditions or even better (however, the customer should not be charged for extra facilities in case of hotel's failures). Thus, it is clear that if hotels do not follow the reservation contract, they should honor guests and provide good conditions.
Legal Issues in the Hotel Industry
Undoubtedly, there are a big number of legal issues in the hotel industry that dramatically influence the development of this recreational sphere. Scientists have claimed that for the last five years the most emerging legal issues in the hotel industry have been connected with some significant changes in:
• Food provision;
• Security services;
• Discrimination;
• Violation of the rules the Fair Labor Standards Act (amount of a minimal payment, overtime, and child labor);
• Insurance;
• Obligations of taxes;
• Hygienic violation.
It is clear that if the hotel industry makes mistakes in the above mentioned spheres, it will definitely lead to liability issues. Statistically, it is known that there are approximately 100 legal issues that have occurred for the last ten years. However, the most common ones include:
• Hygienic issues
It is known that the rise of transmitted diseases in hotels can be explained by the fact that the housekeeper does not follow all the required duties. There have been several legal cases when the housekeeper was found guilty of poor service. However, even in the 21st century hotel managers still underestimate the role of room service. As a result, many legal issues about hotels and their owners have arisen.
• Customers safety issues
It is clear that food safety laws are very important in the hospitality industry, since they provide hotel employees with detailed instructions on cleaning and food storage. The correct application of these laws guarantees that the hotel provide quality service and customer safety. In it is also necessary to know the articles from the Hotel and Motel Fire Safety Act, since this document controls the number of hotels and motels that follow minimum fire safety guidelines. Needless to say, if the hotel or motel follows these guidelines, the local government will allow the hotel owners to increase the number of customers. Moreover, the right application of the Hotel and Motel Fire Safety Act demonstrates that the hotel provides safe conditions for its guests.
• Problems with protection of hotel reputation
Doubtless, knowledge of hotel administration and hospitality laws guarantees the hotel's good reputation. A good example is when a hotel has to provide disable people with all necessary equipments. If it cannot full its duties, there will be numerous lawsuits and protests. Similarly, one can observe the same situation in cases of discrimination of people by ethnicity, religion, or sex. If a hotel discriminates patrons on the above mentioned basis, it will definitely lead to a lawsuit and negative publicity. Undoubtedly, an owner and a hotel manager should clearly understand that despite all differences, employees and customers should be treated well. It is a prime duty to respect diverse employees and customers.
• Issues in fair marketing and agreement
Hotel employees may belong to different hospitality unions that identify the amount of wage, working hours and conditions, prospects, and duration of vocation. Workers should sign a working agreement in order to work legally. The main responsibility is to honor these agreements. On the same level, the hotel staff should respect and follow any contracts and vendors signed by hotel administration and customers. Also, hotel workers should understand that deceptive marketing is illegal. For instance, when a hotel employee offers a price that is higher than in the agreement, he/she may be sued for his/her illegal behavior.
• Problems with keeping of records
Work in the hospitality industry demands responsibility, honesty, and organizational skills. Each hospitality employee has to perform his/ her own duties on the high level in order to meet customer's needs and avoid negative publicity. Hospitality administration employees have to keep a big variety of different records, such as payroll taxes, tip sheets, and employment agreements. Thus, employees should accurately keep these records, since each document is very important. Moreover, hospitality business will not be successful without proper record-keeping. For example, the business may have a lot of troubles with tax deductions, employees' complains, etc.
It is necessary to mention that the successful hotel industry should not violate laws in the following situations:
• Worker welfare
Undoubtedly, the hotel administration should provide good working conditions for its employees according to all labor laws. However, there may be some challenges in the following of these requirements that may be explained by the nature of the work and employees. It is known that there exist permanent and seasonal work regulations. Moreover, there are numerous laws on treating underage personnel. Additionally, hotel managers should closely follow the overtime law, since the hospitality industry works 24 hours a day. Cases of overworking and underpaying should be effectively terminated. Finally, it is necessary to know health and safety laws in order to provide employees with comfortable conditions and guarantee their safety.
• Client service
Hospitality managers have to ensure that clients receive high quality services, such as food quality, personal security, confidentiality, and good hygiene. Each hospitality manager has to guarantee a customer the above mentioned conditions on the legal basis. Operators have to perform their duties on the high level in order to avoid negligence and ignorant behavior towards customers.
• Risk issues
One of the vital legal issues to be discussed is risk management, since crises may unexpectedly arise in any hotel. Typical issues associated with risk managements are rape, assault, theft, and bailments. In case of emergency, hotels should be prepared for such risky situations. In this case, it is highly recommended to have written guidelines and training that will help to solve such issues. It is known that the major hotel chains tightly work with law firms that provide assistance in resolving risk situations. It is necessary to mention that cases of fire should be seriously taken into consideration. For example, in 1980 the MGM Grand Hotel in Las Vegas experienced a disastrous fire; as a result of this tragedy, many people died and hundreds got serious injuries. This terrible situation demonstrated that the hotel industry should have fully developed risk management not only to provide safe conditions for customers and personnel, but also to comply with all state and federal laws in order to avoid lawsuits and closing. It is true that a hotel performs a vast variety of different services, including preparation for any exposure to risk. Firstly, a hospitality manger should be prepared for any case of breaching the contract between customers and suppliers. Secondly, a manger should know how to treat a customer in case of negligence done by the hotel staff. Thirdly, the hotel administration should strictly follow all alcohol licensing and health agreements in order to provide good services, following state and federal laws. For instance, a hotel manager has to control place and time of selling alcohol beverages. Moreover, he/ she have to know how to control issues relating to gambling. Knowledge of hospitality law will guarantee that the hotel does not face loses because of illegal behavior of the hotel administration.
• Observance to current law
It is widely known that the government prescribes numerous laws to different types of industries, including hospitality. For instance, hygiene standards, public safety, quality of food provision, and creation of smoke-free areas tightly correspond to the hotel industry. Thus, a good hotel manager has to have comprehensive knowledge of all laws in order to provide effective customer services and manage all legal problems that may arise in the hotel business.
Conclusion
The hotel industry law is a complex subject. It relates to legislation of various agreements between employees and customers, including agreements for providing health safety, normal hygienic needs, high quality food, environmental protection, privacy, and alcohol licensing regulations. A good hospitality manager has to know the hospitality law in order to provide comfortable working conditions and high quality service for a customer. Knowledge of the hospitality law will ensure that the hotel promotes employee welfare and fair customer services in accordance with state and federal legislative systems.
Related essays