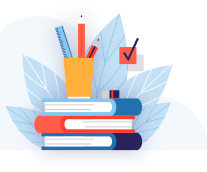 Michelle Obama
Michelle Obama's Contribution to the Field of Food and Nutrition
Healthy living is very essential in the sustenance of the human race and since charity begins at home, Michelle Obama, U.S first African American first lady and Barack Obama's wife, the 44th and first African American president of the United States, holds nutritional issues dearly. Born on January 17th, 1964 in Chicago city, Illinois, she is the last born in a family of two. Her parents, Marian and Fraser Robinson, played a crucial role in shaping her personality as she holds them so dearly referring to them as 'working class'. Michelle's father, a democratic division captain and city pump machinist, lived and toiled with multiple sclerosis; his role as the breadwinner of the family was not hindered by his condition. Her mother nurtured and stayed with Michelle and her brother at home upto the time they reached high school. Their home, a single-bed roomed apartment, was on the top floor of a brick bungalow with the living room, which was divided acting as Michelle's bedroom.
Michelle's childhood, together with the brother, Craig who is currently a coach of Ivy League basketball at Brown University, was filled with stories of their maternal grandfather. Her grandfather, a carpenter, had been deprived of union membership as a result of race and excluded from the city's top construction chores. However, this did not deter them as Michelle and her brother were taught to succeed despite the obstacles in life such as color and race. Furthermore, both children were bright and even passed over the second grade. From this background and lessons learnt from their parents who had never gone to college, Michelle and Craig believed that accomplishment and working hard were essential for a better future.
Michelle Obama graduated from Whitney M. Young high school, located in Chicago's West Loop, in the year 1981. She later on joined Princeton University for undergraduate studies, where she pursued a Bachelor of Arts degree in sociology, African American studies being a minor, and graduated in 1985. Race was a major setback by then but this did not deny her a chance at this college. Her experience of being among the few black students to have attended Princeton University, acted as an eye opener to her on race matter. After attaining her honors, she was admitted at Harvard Law School from where she graduated in 1988 with honors.
From Harvard Law School, she worked as an associate concentrating in intellectual property and marketing at Sidley Austin's law firm. In 1988, she was allotted as a mentor to Barrack Obama, an intern then, whom she got married to in 1992. Michelle's departure from corporate law to venture into public sector was influenced by the demise of her father in 1991 from multiple sclerosis related complications. Prior to becoming the executive director of Public Allies, Chicago branch, a non-income youth organization boosting youths who worked for social matters, Michelle served as Chicago's mayor assistant. Afterward, she worked as planning and development associate commissioner. Since 1996, she worked for Chicago University as dean of student services' associate and in 2002, she was appointed as external affairs and community's executive director at the Hospital of Chicago University. Consequently, Michelle was named in 2006 as among the twenty five world's most inspirational women by Essence magazine.
The University of Chicago Medical Center, in 2005, appointed her as vice president of external affairs and community as a result of Barack Obama's election as US senator in 2004. Michelle was not pressured by her husband's new status to resign and relocate to the capital of the nation. She was only influenced to adjust her work schedule when Barack, her husband, publicized his presidential campaign. Being advocating of family values, she reverted to balancing between family, as a mother and work, signifying progressive inspirations on the responsibilities of women and men in the community. She is considered as strong-willed and outspoken by many and has two daughters, Malia who was born in 1998 and Sasha, born in 2001.
In the field of food and nutrition, Michelle Obama has had an astounding influence. She initiated a campaign to curb obesity in children in February 2010 when she sent an email. In this mail, she was encouraging the people to join the Lets Move! Initiative, which was a countrywide endeavor to decipher the obesity scourge within a single generation through myriad program focuses on four major pillars which are: -informing parents about exercise and nutrition, physical education awareness, enhancing accessibility and affordability of healthy foods, and advancing food quality in schools. She urged industries, in 2010, to create a labeling technique on the front of food packages an order to help consumers, particularly parents, make enlightened decisions during shopping (Taylor, 2010). This technique highlighted on four primary points including: -saturated fat, sugars, sodium and calories.
America's beverage and food industries and retailers adhered to this call by implementing the initiative's Nutrition Keys, an exceptional charitable front-of-pack nourishment labeling structure that provided food information on the face of beverage and food wrap ups, including the nutrients to limit and calories. It was through her request that the Nutrition Keys course was implemented as a means of curbing the generation's childhood obesity (Goodwin, 2011). This program helped consumers to quickly access nutritional knowledge and boost the utilization of healthier foods. Furthermore, Michelle started a garden at the Whitehouse where she plants fruits (Johnson, 2011). As a result of this initiative, Michelle Obama has helped to reduce the development of obesity in children. Michelle Obama is a strong, smart and ambitious lady and has a remarkable character. As the first lady of US, her simplicity leaves a lot to be admired about her. The question I would like to ask her is," How do you cope up with all these responsibilities?"
Related essays