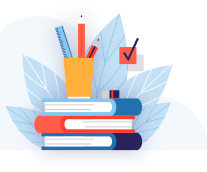 Hayao Miyazaki and Osamu Tezuka
Introduction
Manga is Japanese comics and anime is Japanese animation. Manga and anime have become fundamental instruments of contemporary Japanese life and culture, such that you cannot escape their influence in every corner of the country. Apparently, without manga and anime Japan would not be as colorful and intriguing as it is today.
The contemporary forms of manga and anime can be dated back to the drawing styles and techniques that arose after the Second World War. Today, the country has changed and modernized significantly. Nonetheless, many aspects of the country's culture and values are still the same. This means that the ancient characters and stories remain pertinent to audiences of all ages.
In order to experience the Japanese culture, one does not need to be a geek. This is because manga and anime characters are found everywhere. They are in fashion, advertising, food, souvenirs, stationery, and mobile phone accessories, to mention but a few.
Some of the most successful developers of manga and anime in Japan include Hayao Miyazaki and Osamu Tezuka. Their long careers have seen them create numerous animations that have had influence not only on the people of Japan but the whole world. On the one hand, Tezuka is acknowledged for his creative stories and conventional Japanese adaptations of Western literature. He has produced novels and films that reflect the West. On the other hand, Hayo Miyazaki has created films in the animated form using a unique style that cannot be mistaken. This paper will discuss the works of Hayao Miyazaki and Osamu Tezuka in detail.
Hayao Miyazaki
Hayao Miyazaki is a Japanese film director, manga artist, animator, producer, illustrator, and screenwriter. He was born in 1941, the same year that Pearl Harbor was bombed. Miyazaki's father owned a factory that produced rudders for kamikaze planes. The director is on record for claiming that Japan has not yet completely accounted for World War II. Miyazaki grew up being a fanatic of wartime aviation.
His career has spanned for six decades. Throughout this time, Miyazaki has gained international acknowledgement as an excellent storyteller and maker of anime feature films. In cooperation with Isao Takahata, Miyazaki founded Studio Ghibli, a studio used to produce films and animations. Miyazaki's films have been a success in the industry, thus attracting the comparisons with Walt Disney – an American animator, Nick Park – a British animator, and Steven Spielberg – an American director. Miyazaki is considered as one of the most influential and popular animators in the industry today.
Evolution of Miyazaki's Work
Miyazaki began his career in animation in 1963 after joining Toei Animation. He started by working as an in-between artist in Travels beyond the Moon by Gulliver. Here, Miyazaki pitched ideas in such a way that he overshadowed the movies ending. For a while, he continued working in different roles within the industry. Miyazaki released his first feature film in 1979, Lupin III: The Castle of Cagliostro. In 1984, he released his second film, Nausicaä of the Valley of the Wind. This film was a huge success and due to the popularity he was gaining, he decided to co-found Studio Ghibli, where he continued his film productions. Miyazaki's films have always gained commercial and critical success in Japan. However, his works remained unknown to the rest of the world, especially the West, until the release of Princess Mononoke in 1997 by Miramax films. The film was a hit in Japan, but its popularity was cut short when it was eclipsed by Titanic, which was released later the same year. Notwithstanding, Titanic became the first animation film to win Picture of the Year at the Japanese Academy Awards. This inspired Miyazaki's creativity, and in 2001 he released his next film, Spirited Away. It overshadowed the sales of Titanic at the Japanese box office. Later, it won Picture of the Year at the Japanese Academy Awards. Besides, Spirited Away became the first anime film to win an American Academy Award.
Miyazaki continued to release more intriguing films, and his work has evidently continued to gain more and more acclaim across the globe. Even his competitors, Lasseter and Nick Park, have acknowledged that he is one of the greatest filmmakers, although their works revolve around different realms. Miyazaki makes a cel animation. For the visitors of Studio Ghibli Museum, Miyazaki produced such films as Mei and the Kittenbus and Koro's Big Day Out. Also, he produced The Cat Returns which followed the release of Whisper of the Heart. In 2004, he released Howl's Moving Castle which had been adapted from a science fiction adventure. The film received a wide international acclaim irrespective of its complicated storyline that majority of the audiences misunderstood. Most scholars report that Miyazaki never gave explanations about his movies. Miyazaki received the Golden Lion for Lifetime Achievement award from the Venice Film Festival in 2005. Later the following year, Howl's Moving Castle was nominated for the Academy Award for Best Animated Feature.
Miyazaki's main focus is films for children. Although the films are for children, he uses sophisticated and ambitious concepts and themes. Most of his films have the heroine character taken by a young girl aged between 12 and 13 years who is keen to experience the universe. Miyazaki does not exaggerate his work, although he brings a childlike imagination and virtuousness to the issues they come across. He has distaste for the sentimental story forms of almost all Disney animations. Miyazaki ensures that his films end with the hope rather than certainty that the universe will be a better place someday. Besides, his films are political and instilled with great sadness evoked by human nature, such as what happened during Japan's post-war art. Although Miyazaki made films mainly for children, he used complex narrative with elaborate visual details.
Miyazaki uses digital editing in his works. Nonetheless, his films are hand-drawn to a standard that makes him unique in regard to the rest of the film directors in Japanese anime industry. Studio Ghibli was named after an Italian wartime plane. The films of Miyazaki take more time to make than other anime movies, and they are twice more expensive than other anime films.
Miyazaki's films espouse some anime conventions. This is because his characters are known to have large eyes and mouths with no lips. However, being drawn from life they are realistic and expressive. Miyazaki even spent some time at a railway station in the suburbs observing how the skirts of women moved in an attempt to understand it right. He reported that filmmakers cannot make films if they do not spend time watching real people, simply because they have never seen it. Japanese animation is produced by humans who cannot stand other humans. According to Miyazaki, this has given the Japanese anime industry a lot of fans.
The films of Miyazaki at their best are intensely beautiful and human. His characters are caught between the sky and earth, reality and fantasy. They appear as if they want to fly, with the majority of them doing it, but they see greed, wars as well as environmental destruction in the world beneath. Miyazaki believes that the adult issues cannot be confronted and resolved through the prism of animation. Further, he says that his films aimed at children are not easier and could even be difficult since they compact origins and fundamentals. He aims at depicting the reality of the children of the present-day Japan such as their desires, and produce films that stimulate heartfelt enjoyment. He urges that this is important in order to keep the audience; otherwise, this will mean the end of their studio.
Osamu Tezuka
Being credited as the "godfather of anime" and the "father of manga," Osamu Tezuka had extraordinary influence on the manga and anime industry during his time. Born in 1928 in Osaka Prefecture, Japan, Tezuka was an animator, cartoonist, activist, as well as film producer. He also studied medicine, which he did not practice. Most of his acknowledged comic series include Kimba the White Lion, Astro Boy, and Black Jack. Tezuka's creativity together with his characterization of genres and ground-breaking methods contributed to his popularity earning him various titles as aforementioned. During his formative years, Tezuka was inspired by various artists such as Walt Disney and Milt Gross. One of his manga, Bambi, was created as a version of Disney movie. His page layouts, which were cinematic in nature, were adapted from Gross and were a major feature of his manga. His cinematic style involved a blend of sequences, framing, and juxtaposition. Tezuka's manga had a broad range of themes including paean to life, antinuclear and antiwar motives that promoted the conservation of nature. Moreover, he was the head of Mushi Production, the first animation studio in Japan. During 1950s and 1960s, Tezuka was able to raise the bar for manga and anime by ascertaining their credibility, and laying their foundation. The majority of his works portrayed humanism, as well as the significance of life. Tezuka was well-conversant with both Western and Eastern cultures, which played a major role in his work.
Tezuka started his work during the late 1940s. During his career, he produced and inscribed over 700 manga series, which comprised more than 170,000 pages. He also wrote more than 200,000 script pages of anime. Having encouraged numerous individuals including Hayao Miyazaki, Tezuka is considered as one of the most successful artists in the manga and anime industry. Even now, most people continue to be motivated by his works despite his demise. He contributed greatly to the shaping of Japanese animation to what it is nowadays, as well as to its acknowledgment in the entire world. Tezuka adapted Western literature, which he achieved by watching movies and reading narratives of the Western origin. He drew insight from Western animated movies as well as cartoons such as Mickey Mouse. Tezuka also formulated a wide array of style principles used in Japanese animation such as the "big eyes" and the employment of diverse camera angles. The latter assisted in the flow and move of action throughout the pages. Similar to other manga artists, Tezuka's works were at times vicious and gritty.
In the contemporary time, Tezuka is highly acknowledged for his contribution to the manga and anime industry. Some of the things that he is accredited for include the following:
• The introduction of the big eyed style, influenced by Betty Boop and Bambi.
• The integration of cinematic action.
• Creation of anime, which has now turned into a multi-billion dollar international industry.
• Making manga popular in the post-war Japan.
• Influencing and inspiring a new generation of animators and manga artists.
Evolution of Tezuka's Work
After he started his work until his death in 1989, Tezuka produced and wrote a wide array of manga and animations. His works evolved over time, and among his earliest were New Treasure and Lost world (1946). They were followed by Metropolis, anime produced in 1949. It was a science fiction telling a story of Higeovaji, a private detective. Higeoyaji attempted to watch over Mitchy, a robot that switched gender, after the killing of its creator. The animated version of this movie appeared in 2001. The second of Tezuka's works was Jungle Emperor, a manga created between 1950 to 1954. It was among his main iconic creations. The initial anime series of 52 episodes in color was produced by Mushi productions in 1965. This was followed by a continuation of 26 episodes derived from Jungle Emperor. In 1997, a complete animated movie titled Jungle Emperor Leo was shown in theatre. Another work was Mighty Atom, also known as the Astro Boy (1952-1968). Being his most celebrated creation, the anime gave him international recognition, and it was a continuation of Captain Atom created in 1951. The Astro Boy unveiled itself in 1963 as the first nationally created animated genre on Japanese TV. It was a weekly program running for thirty minutes that resulted in the earliest vogue for Japanese anime. It was also the first animation from Japan to be aired on American TV, although its origin was concealed by US producers.
Princess Knight, initiated in 1953 and finished in 1956, was another Tezuka's manga. It was an adventure drama concerning a girl, Princess Sapphire, who had to act as if a boy. The musical styles and themes of this manga were influenced by Takarazuka Revenue. In 1967, the manga was transformed into animated television series. It is infrequently aired in the US as well as other English-speaking nations. Although there are distribution and legal issues concerning the series in the US, it is highly acknowledged and popular in other countries, such as Germany, Spain, France, Brazil, Italy, and Portugal among others. One of Tezuka's most ambitious and preferred works was Hi no Tori, also known as The Phoenix. He had been developing the series since its commencement in 1956. However, the work dealing with man's pursuit for immorality was not finished due to the author's demise in 1989. The manga influenced various artists such as Baku Yumemakura. It was filmed as Phoenix 2772 (1980), in addition to other versions. The continuation of Princess Knight was Twin Knight created in 1958. There has been no TV version for this manga. In 1970, Tezuka created Cleopatra: Queen of Sex. The movie was released by the American distributors with the X-rating. The following work, Buddha, was created between 1972 and 1983. The manga presented Tezuka's resolute illustration of Buddha's life. It was among the artist's final works. In 2011, the manga was animated into a movie adaptation and broadcasted. Black Jack was created between 1973 and 1983. The manga received the Japan Cartoonists' Association Special Award in 1975 and the Koudansha Manga Award in 1977. From 2000 to 2001, three television films were released, while in 2004, an animated television series was broadcast in Japan. Broken Down Film and Push and Muramasa were his other works produced in 1985 and 1987 respectively.
Comparison and Differences
Miyazaki's works were greatly influenced and inspired by Tezuka. Tezuka created the foundation for Japanese manga and anime, providing a stepping stone for his next generation in the industry. Being still young, Miyazaki cherished Tezuka's early manga, but with time, he attempted to reject such influence. Most of his anime looked similar to those of Tezuka. However, Miyazaki put effort with the aim of finding his own artistic voice. He discovered his own style which he used in his manga and anime. It was evidenced after he created the Nausicaa of the Valley of the Wind. The foundation of his insight derived from Shin Takarajima's influence. Although Miyazaki was influenced by Tezuka, he was able to develop his own style. The implication is that their anime and manga used different styles. Tezuka used big eyes, diverse camera perspectives and cinematic style that involved a blend of sequences, framing and juxtaposition in his manga and anime. Conversely, Miyazaki used human like movements, water colors, as well as traditional animation.
Some of the themes characterized in their works were similar. For instance, Miyazaki's manga portrayed environmentalism, while Tezuka's manga promoted the conservation of nature. The two themes are similar as they focus on promoting the environmental awareness. Both Miyazaki and Tezuka were dedicated to their work, and they spent most of their time working, paying little time to their families. Both artists were influenced by western authors through reading and watching their films. Throughout their careers, both Miyazaki and Tezuka have produced a wide array of anime and manga as evidenced in the evolution sections.
Conclusion
The research paper has focused on Hayao Miyazaki and Osamu Tezuka. Both were animators and manga artists who created and produced a wide array of works. Being considered as the "father of manga" and "godfather of anime", Tezuka had great influence on Miyazaki. Both artists were influenced greatly by western authors. Tezuka laid the foundation of manga and anime industry in Japan, and raised its bar. Their works characterized various themes including environmentalism, feminism, pacifism, antiwar and antinuclear motives. Use of different cinematic styles was also evidenced in their works. Miyazaki's and Tezuka's works went international as most of their animations, and are still aired on various global televisions.
Related essays