Pharmacology is one of the fastest-growing and highest-paying fields in healthcare. Increased opportunities in the research field make pharmacology one of the most desirable career options for medical students. Pharmacology is the future of medicine. The pharmaceutical market grows every day providing people with more and more opportunities for treating their diseases. Pharmacology has given many chances for people to survive and lead a normal life. That is why choosing the profession of a pharmacist, students want to contribute to overall human health. Students may express their goal of becoming a pharmacist in why I want to be a pharmacist essay.
However, the desire to obtain a pharmacy degree is not enough. A person involved in the pharmaceutical industry should be interested in chemistry. Applying for a pharmacy degree, one should be ready to come across several stages of education, get acquainted with similar or related specializations, and be overall interested in health diseases and science. If you have decided to apply for a pharmacy degree, you should be ready to write a why I want to be a pharmacist essay. Some students have a big desire to be involved in the profession, but at the same time, they may lack ideas of what to write in an essay. If you do not know what to start with, you may check the ideas for the writing presented below.
What to Take into Account while Becoming a Pharmacist
The pharmacist job outlook is one of the basic ideas of why people choose the profession. You may try to focus on one of the aspects of the profession as a justification of your intent to become a pharmacist:
Even though pharmacists do not prescribe medicine, they play a significant role in the treatment and prevention of diseases. Drugs help people to treat various diseases and prevent new symptoms from appearing. Pharmacology makes a significant contribution to the development of the treatment of severe diseases. Thus, the treatment of many illnesses has become easier due to medicine.
Patient-Centered Responsibilities
Being a pharmacist means serving people. Very often people prefer not to turn to primary health care providers but to speak directly to the pharmacist if their symptoms are mild, and people have some average vision of how to treat the disease. Pharmacists may assist these clients but they should also recommend patients to see a doctor in case symptoms do not disappear.
Pharmacology is an industry with a high potential for scientific research. If you are interested in research and laboratory studies, this profession is specifically for you. Those who choose pharmacology as their future career are presented with many options in terms of scientific research.
Develop Advanced Knowledge and Skills
The pharmacology profession requires students to study hard in universities. However, it does not mean that having obtained a degree your education stops. Pharmacology is one of the most constantly developing branches of science. Therefore, starting your professional career you will have to continue learning to ensure that you are the best expert in the field.
The profession of a pharmacist is one of the most stable in a sense that having obtained a degree you are sure to be employed. According to Prospects, 98% of pharmacist students were employed within 6 months after graduation in 2019.
Having obtained a degree as a pharmacist, you have many flexible career options. You may work as a pharmacist directly; you may become a research scientist, a toxicologist, or any other professional in the healthcare industry where knowledge of pharmacology is essential.
Access Different Industries
There are a lot of related industries where your pharmacology knowledge may be of high value. For example, you may be involved in business, your knowledge may be enough for the education field, you may also be involved in the related health care industries after additional education.
Pharmacy requires the implementation of math, science, biology, and chemistry knowledge. Therefore, if you are interested in these disciplines but you have not decided what profession to choose, you may become a pharmacist having stressed your interest in the fields mentioned above.
Try our Top 10 writers
BENEFIT from the incredible opportunity at a very reasonable PRICE Order only for $10.95



Thus, writing an essay about your reasons to become a pharmacist, you should think about your inner wishes and desires. Such writing is a challenging task. If you still have doubts about whether you will be able to complete a perfect essay, you may turn for professional assistance. Our custom writing company is ready to provide you with a perfect application essay on your chosen topic. Moreover, we may develop a pharmacist essay focused on the ideas our professional writers may select. You will have to do nothing but place an order and enjoy a top-quality assistance.
How to Order an Essay?
Fill in the order form, adding all the details about your Essay.
Pay for the order and we receive a payment for it.
You can contact our professional support team.
Get your Essay which will result in an excellent grade.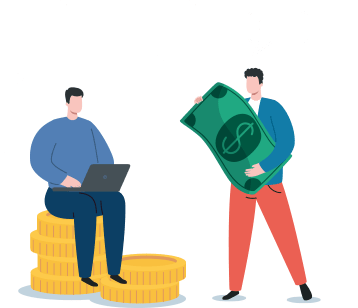 Why I Want to Become a Pharmacist Essay Example for Free
There are many reasons for one to study pharmacy. However, I want to study this discipline because this is what I know I want to do. Passion is what drives one to do something and I have the passion to study pharmacy. To pursue pharmacy as a profession, one needs to be ready to work wholeheartedly. In addition, to be a good pharmacist one needs to have a calling to serve people. I am ready to give it my all because I know that this is what I was called to do.

Pharmacy is also a demanding career and therefore, total dedication is required if an individual wants to pursue it. Pharmacy is related to medicine thus the one who studies pharmacy needs to be a serious and responsible person. I believe I am old enough to offer my undivided attention in ensuring that I excel in my studies. Pharmacy is part of the healthcare field and thus there will be constant interaction with patients. I have the heart to serve and the drive to help people in need, thus I feel that this is the profession for me. Being a pharmacist also enables a person offer health care to ailing individuals. In addition, it is a profession that is very educative. I want to become a pharmacist so as to obtain specific knowledge in the health sector. I believe that there is a lot to learn in pharmacy and it will increase my intellectual quotient. Studying pharmacy will give me the opportunity to be creative and influence the profession through my research.
I want to become a pharmacist so as to educate people on how to take care of their health. Many people nowadays are abusing medication. Some people are not finishing their doses. This affects them negatively. There are others who buy over the counter drugs and abuse them. I want to study pharmacy so as to be qualified to give them proper advice and educate citizens on the dangers of misusing drugs.
I cannot forget the fact that studying pharmacy will increase my career opportunities. Pharmacy can enable me to get a job as a pharmacy technician. I can also be a salesperson or a manger. Pharmacists are needed in hospitals, schools, science labs, drug stores as well as in the army. By studying pharmacy, my employment opportunities will definitely broaden.
I want to become a pharmacist because of the services that I will be offering. I will be working with physicians and other health practitioners advising them on the selection and the dosages that should be given to patients. Apart from that, I will be able to monitor the health and progress of patients undergoing drug therapy. These are only some of the reasons why I want to study pharmacy. I will be satisfied with myself being able to do all these tasks.
In addition, I want to study pharmacy because it will give me the opportunity to influence the lives of other people. There are so many people, especially in developing countries, that are unable to obtain health care services due to a number of reasons. I will be able to work there so as to offer this precious service to those who need it most. I envision myself offering as much health care services to as many communities (especially those in Africa) as possible.
In conclusion, I believe that I am ready to study pharmacy because of the motivation I have to make a change in my society and the world at large. I will endeavor to make the world a better place by offering heath care services without favor or bias.
You may find these useful: