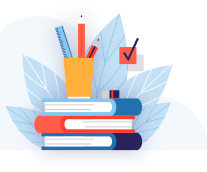 Employee Resistance to Organizational Change
Communication is usually fundamental to successful management of organizational change which a number of employees tend to be resistant to due to various factors. Most importantly, the major aim of communication during organization change is to deliver information that can alter the behavior in front-line employees. As always said, communication is a two way thing and discussions are likely to be involved in the due process therefore change leaders must spend time conversing one-on-one with the individuals expected to embrace such changes (Stacie & Daniel, 2008). This paper therefore explores on effects of influence tactics on employee resistance to change and the ways in which these interactions are moderated by manager-employee exchange.
In the case of Sarah, a fifty eight year old employee, who has been given a Blackberry in order to facilitate communication between her and the company. Sarah might decide to resist this change due to the following reason; elderly people seem to have been neglected user group in design of mobile devices and services. Research on technology adoption and acceptance is usually based on the Unified Theory of Acceptance and Use of Technology which entails four core constructs: effort expectancy, social influence, performance expectancy and facilitating conditions, and also four moderators: gender, voluntariness of use, age, and know-how. These four constructs and moderators must have been the things that affected the behavioral intention of Sarah to resist such change (George & Jones, 2008). If Sarah's boss decides to use this direct means to communicate change, then the impact this will have on Sarah is that she is the one who is being followed by the boss in order that she embraces change and this is likely to have a very negative impact on Sarah.
In order for this message to be delivered appropriately, Sarah's boss must learn to address issues of change one-on-one with the employee. The lesson learnt from this example is that resistance is bound to occur and therefore soliciting input from others, embracing differences, and maintaining transparency are all tangible ways that leaders can employ in their leadership styles with the change message. One point when I did resist was when some employees tried to bring in some cultural differences, although they add value and diversity to teams, but they can also cause problems. The main reason why I resisted was because of false opinion of similarity and contradicting perceptions of teamwork. The outcome is usually positive when you resist with a sound reasoning. What I did was to communicate the reasons for the changes in such a way that people understand the context, the purpose, and the need. George & Jones (2008) affirms that this is what practitioners refer to as: "building a memorable, conceptual framework," and "creating a theoretical framework to underpin the change."
In conclusion, it is important for employers to hold interactive workshops, trainings and forums in which all employees can explore the changes together and learn innovative ideas. All levels of the organization must participate and the mode of communication ought to be proactive thus providing opportunities for people to network with each other, both formally and informally, to share thoughts regarding change and change management.
Related essays