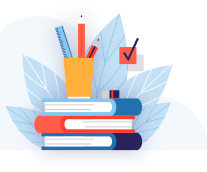 Developing Long Term Strategies Project
Developing Long Term Strategies Project
Please use the following table to respond to the questions within the Week 5 assignment.
Question

Response

Question #1

The benefit of developing long-term career strategies cannot be underestimated. Through these strategies, one can make decisions to pursue a given training or make adjustment necessary adjustments time (Billett & Henderson, 2011).

In the absence of a long term career strategy, an individual can miss to equip themselves with appropriate skills or experience necessary for their career growth. Most important, long-term career strategies will give one an opportunity to consider variables that may affect ones transition from one post to another.

With a concrete long-term career plan, individuals can have the opportunity of reflecting on their workplaces or academics with the view of choosing the right atmosphere to attain their career goals.

Question #2

(a.)

Dialysis center manager

(b.)

As a dialysis manager, I ensure that all the dialysis equipment are well maintained and running as required. Ensuring that the center has the required number of staff is also part of my responsibilities.

In addition, I also carry out patient assessment in order to take note of their conditions and make necessary decisions (Seltzer, 2010).

(c.)

Texas, $ XY,000 per year

Question #3

(a.)

Health facility surveyor

(b.)

– Visit healthcare centers and verify that they comply with federal regulations.

– Ensure that medical records are well kept in medical centers.

– Inspect installation of equipment such as fire fighting gear.

– Assess the patients receiving care in medical centers (Seltzer, 2010).

(c.)

The expected salary for this post is $77569 per annum.

(d.)

Knowledge of how medical records are used.

An understanding of health requirements.

A solid understanding of federal laws and regulations (Seltzer, 2010).

(e.)

I anticipate rising to this new position after working for about 5 years.

Question #5

This project is has been quite intriguing. While doing this project, I have come to realize the importance of having a long term career plan not to mention acquiring the appropriate skills and experience. Without doubt, I believe that this project will allow me to focus my effort in meeting my career plan.
Related essays