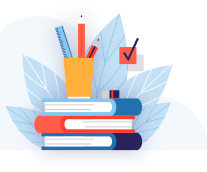 Poverty, Community and Development
Donahue, Brian. (1999). Reclaiming the commons. Community farms and forests in a New England town. Yale University Press,
Brian Donahue who is an assistant professor of American Environmental Studies on the Myerhoff chair at Brandel's university provides a focused perspective of a community working to curb suburban sprawl, to protect a huge portion of the landscape as common land, and to benefit from the enjoyment of the land productively in an ecologically sustainable way. The book is a lively account of a simple version available to all suburb residents. The book further directs its urge on suburb environmentalists to actively engage fellow residents in urban cultivation and to act beyond preserving open spaces.
Ableman, Micheal. (2000). Agriculture's next frontier: How urban farms could feed the world. UTNE Reader, November-December
Micheal, an ecologist, described urban agriculture as a silent revolution stirring in our food system in cities towns and neighborhoods. He further describes it as a revolution that provides poor people with an important safety net where they can carry out their agricultural activities. The book's simplicity targets the low income earners in towns and cities in the United States. The book therefore encourages urban cultivation as an extra source of income to the poor.
Frojmovic, Michel. (1996). Urban agriculture in Canada: A survey of municipal initiatives in Canada and abroad. Cities Feeding People Series, Report 16. Ottawa: IDRC
Frojmovic Michel, a Canadian agriculturalist, asserts that environmental engineering research methods involve methods of mitigating damage to the environment by the reduction, reclamation and treatment of soil. The author mainly targets urban cultivators to improve on their methods of cultivation and embrace waste management policies in towns and cities. The author lays more emphasis on the behavior and fate of pollutants and contaminants in the environment.
Fisher, Andie. (1999). Hot peppers and parking lot peaches: Evaluating farmer's markets in low income earners. Community Food Security Coalition. Venice: Calif
Andie Fisher, a food security analyst, discusses a breadth of issues associated with farmer's markets in low income communities. He explains a general examination of the existing barriers associated with the consumption of vegetables and fruits. The author's simplicity mainly addresses the small scale urban farmers, although complex to a given extent for research purposes. The author presents a series of case studies involving eight farmers and evaluating their market performances. Most successful farmers are revealed to be serving low income communities. His arguments and theoretical framework are based on markets and performances.
Rocha, Cecilia. (2009). Developments in National Policies for Food and Nutrition Security in Brazil. Development Policy Review, Vol.27, No.1
Cecilia Rocha, an associate professor and Director of the school of nutrition where she teaches food policy and economics of food security. Her major contribution is in the assessment of the social efficiency of food security programs and initiatives, the role of the civil society in governance for food security and food security among immigrant groups in various parts of the world. She further explains the role of food council members in maintenance and support of regional food habits and local production. The author mostly targets the federal organizations and their application of federal resources to ensure food security.
Berman (1997). How does our garden grow? A guide to community garden success. Toronto: Food share Metro Toronto
Berman, who is a researcher at the Food Security Network, outlines key steps of starting a community garden and provides a range of tools, tips and supports mainly to help along the way. He targets the small scale urban environmentalists and cultivators as the nature of his book is simple and can be easily acquired by an ordinary farmer. He further explains the best research practices for community gardens. The best practices were identified through a review of reports, resources and guides on community gardens across North America with particular attention to resources from Newfoundland and Labrador. The review was enhanced by key informant consultations by with community garden organizers across American metropolis. The research development and writing of this toolkit was completed by the food security network. In general, the toolkit is one in a series of best practices in community gardens and involves: kitchens, farmer's markets and bulk buying clubs which are available through the food security network.
Related essays