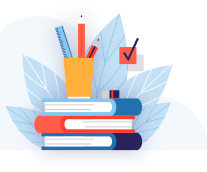 Does Intelligence Give an Individual Happiness?
Often people believe that intelligence or rather a lot of knowledge makes one happy in life. But is it true that intelligence gives happiness? People believe that intelligent people cope better with life and that is why most parents invest a lot in education to ensure that their children go to school hoping that education will make them more intelligent and therefore happier in future lives. The aim of this research paper is to establish the relationship between happiness and intelligence; if happiness is directly proportional to intelligence. This paper will use various data sources such as primary sources of data, secondary sources of data and an interview. The main source of information is a manuscript Flowers for Algernon inscribed by Daniel Keyes. Secondary sources will include a number of articles that will discuss the views on the relationship between intelligence and happiness in the book; additionally, an interview with a person who has read the book will be analyzed. The aim of the sources is basically to give an insight on the relationship between happiness and intelligent discussed in the book; with a concentration on the question Does Intelligence Give an Individual Happiness?
Most people think that intelligent persons seem more contented than the less intelligent ones. It is not always true since knowing a lot of things hurts as an individual realizes that life is full of imperfections. It is believed that comfort flows from ignorance and the wise are wretched. Charlie Gordon from the book Flowers for Algernon is a 32 year old intellectually retarded gentleman with an IQ of sixty-eight. He subsists in New York alone with no knowledge of where his parents are. He works happily at Donners Bakery as a delivery boy and as a janitor. Due to his mental disability Charlie easily trusts people around him, making him unaware of the worlds dangers and the wild nature of people living in the world. Looking at the book, before the experiment, Charlie was happy with his friends, but after he become intelligent, he understood that the people around him have always made fun of him and they were not genuine. From the interview, a sound fact is intelligence drives those around us away. A good example of this fact is in the book, where Charlie said that he was more alone than ever on the 30th of April. At this point of his life, he associated with nobody since his intelligence exceeded that of his friends, teachers, and doctors. Before the transformation, the smallest things in life made him excited, but as a genius, none of these small and simple things made any sense to him. A person`s upbringing can also affect his/her emotions. As a child, his mother Rose had terrible reaction to questions about sexuality. Each time he showed any curiosity in sexuality, his mother mistreated him and yelled at him. This made him fear sexuality and made him think that it was wrong and forbidden. His childhood experience traumatized him and affected his relationship and hapiness with Alice as he was constantly thinking his mother would punish him. Unfortunately, he was still afraid even after he became smarter in regard to his sexuality. He felt that his intellectual development deceived him that he could have a normal life which was not the case. Another case from the book is Fay Lillman who is happy but not intelligent; she acts in unreasonable and foolish ways. Charlie rents an apartment in Manhattan and Fay is his neighbor across the hall. Basically, she loves three things: painting, sex, and dancing. She never locks her apartment and always shows up at Charlies house unannounced through the fire escape. The relationship dies after Charlie realizes that his smartness is not permanent. She brings a bottle of beer with her; they drink and become friends and finally lovers. Fay doesnt care about Charlie`s research, and she does not bother asking about his surgery. Fay symbolizes the exact opposite of genius Charlie. She is anti-intellectual, causal and intuitive. She is very comfortable with her sexuality and shares it with everybody who is interested in it. She a complete opposite of Charlie who is afraid of sexuality despite being intelligent; this shows that intelligence does not warranty happiness. Through Fay, Charlie can express his feelings to Alice, and they live happily ever after. In summary, Fay is all that Charlie is not. The fact that Charlies mental retardation influenced his emotional and intellectual development shows that it is impossible to develop both intelligence and happiness without conflict. Looking at the novel, from initially a warmhearted and trusting person Charlie grew cold and disagreeable as his intelligence increased. He attended Alice Kinnian`s classes with an objective of knowing how to read, write and become a genius. Miss Kinnian loved Charlie as a student due to his diligence and eagerness to learn more. She wanted Charlie to become a better student as he showed great interest in learning as compared to other people she was teaching at the center for retarded adults; and this action stunned Miss Kinnian. Being mentally challenged Charlie found Alice as an affectionate teacher, who inspired him to learn, but after the experiment, he saw her beauty and started having feelings for her. Each time he wanted to approach her as an intelligent man, the feeling of the retarded Charlie came up which triggered panics and nausea. These emotional triggers overcame the feelings he had for Alice making it impossible to express his feelings as he said But with the freedom came a sadness I wanted to be in love with her. I wanted to overcome my emotional and sexual fears to marry, have children and settle down. Now its impossible. Im just as far away from Alice with an IQ of 185 as I was when I had an IQ of 70 and this time we both know it. This is a clear depiction of Charlie losing his emotional side as his intelligence got in the way of his emotions thus making him void. Analyzing the novel on the theme of tension amid intelligence and happiness, another excellent example is the circumstance of Fay and professor Nemur. Nemur was brilliant though friendless and humorless. Likewise, emotions ruled over Fay and made her act illogically and foolishly. Nemur represented the extreme of intelligence while Fay represented the theme of the extreme of emotions. Therefore from the two situations, trying to develop intelligence at the expense of happiness or developing happiness at the expense of intelligence leads to a conflict between the two entities. Thus, an individual should develop both of them at the same time to find fulfillment in life.
Free Extras
Free formatting
Free email delivery
Free outline (on request)
Free revision (within 2 days)
Free title page
Free bibliography
We Guarantee
24/7/365 Customer Support
Quality research and writing
BA,MA, and PhD degree writers
100% confidentiality
No hidden charges
Works are never resold
100% authenticity
Paper Format
12pt. Times New Roman
Double-spaced/Single-spaced papers
Up-to-date sources
Fully referenced papers
1 inch margins
Any citation style
Intelligence drives our beloved ones, colleagues and friends away since they feel intimidated. Before the experiment, Charlie had many friends around him who always made fun of him, but after the experiment, all these friends started to avoid and alienate him. For instance, when he asks Joe and Frank out for dinner they both turn him down giving pointless excuses. Also, he thought that after the experiment people will like him but all these expectations were delusional. Charlie felt that his co-workers at the bakery changed a lot; they disregarded him and were also unfriendly towards him; all the pleasure was gone since everyone disliked him. To make it worse, Charlie got fired from his job which he adored due to his unexplained intellectual boom. Charlie was confounded as can be seen from his account "It had been all right as long as they could laugh at me and appear clever at my expense, but now they were feeling inferior to the moron. I began to see that by my astonishing growth I had made them shrink and emphasized their inadequacies. I had betrayed them, and they hated me for it". The loss of work made Charlie sink into depression. Before the experiment, Charlie had a job which made him happy; he felt comfortable at work and had friends there, but after the experiment, he got fired. Another excellent instance is Professor Nemur who is brilliant but friendless, humorless, arrogant, jealous and egocentric. He performs brain surgery experiments that raise patients` intelligence. This gives a clear picture of the limit of intelligence when it comes to wisdom and morality. Despite having academic training, he has no clue of the basic moral problem confirming his immaturity. Nemur treated Charlie with arrogance before he underwent the experiment and with resentment after the experiment. He positioned Charlie as an experimental rat instead of a human being "Our relationship is becoming increasingly strained. I resent Nemur's constant references to me as a laboratory specimen. He makes me feel that before the experiment I was not a human being". This attitude created a continuous source of conflict between them and during each experiment Charlie had to remind Nemur that he was a human being, not a rat. Nemurs wife, Bertha, had a habit of harassing him, therefore, putting him under lot of pressure. This made him do everything possible to get whatever he wanted with no regard for anyone else. At some time Charlie said it was not ingratitude, but he hated the fact that Nemur constantly said that he made him what he was, though Charlie tried as much as he could to make Nemur understand that he did not create him. As evident from the novel, it was clear that Charlie Gordon was never in existence before the trial. He could not figure out why Nemur begrudged him and considered him as somewhat not human yet he was human. Charlie was deeply affected by Nemurs perceptive, I wanted to get up and show everyone what a fool he was, to shout at him; Im a human being, a person with parents and memories and a history and I was before you ever wheeled me into that operating room!. Therefore even though Nemur was intelligent, he was emotionally cold thus making him not be in a good relationship with his wife. This shows that he was not happy and the fact that people do not appreciate his efforts made him miserable.
Want an expert write a paper for you?
Talk to an operator now!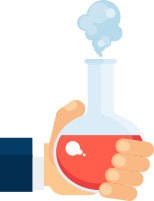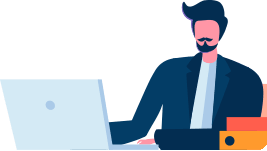 In conclusion, intelligence does not guarantee happiness; there is need to find out what part of intelligence gives happiness. At times intelligence gives one success and success gives happiness. After seeing Charlies eagerness to study, Alice advised him to take part in Strauss and Nemurs experiment. Alice was a teacher who loved to push her students who were enthusiastic to be better. The novel talks about the progress of his journey to becoming intelligent. Even though I believe Charlie was not smart, he is a true definition of happiness. He was happy at work and is motivated to learn; and at the same time he communicates happily with people he thinks are his friends. However, after the experiment, his IQ triples, making him more intelligent, but at the same time making his life miserable. Therefore, intelligence does always guarantee happiness. This implies the wiser he grew, the more he shrunk from human contact. Charlie thought that his intelligence had completely wiped off his love for Alice. However, with the help of Alice, Charlie realized it was not important to choose between his heart and his brain. Charlie tried to integrate emotions and intellect, finding happiness in both his work and relationship; this offered him contentment and accomplishment with his sweetheart, Alice. Genius people have high chances of realizing their dreams and having better living conditions as compared to the less intelligent. However, not everyone who is intelligent is prosperous and not every efficacious person is contented. Referring back to Charlie, he is more emotional and sensuous compared to when he was retarded and could not cope with the harsh world and withstand the whole new life. As a brilliance, Charlie apprehended that his associates made fun of him which made him feel mortified "I never knew before that Joe and Frank and the others liked to have me around just to make fun of me. Now I know what they mean when they say 'to pull a Charlie Gordon'. I'm ashamed." Before the experiment, Charlie was happy with having these people around because he did not know they made fun of him and he thought they were his real friends. After the experiment, Charlies emotional growth faced several challenges. His intellectual growth was faster than his emotional one, therefore, suppressing his emotion. Charlie was a kind-hearted and hospitable person when he had a lower IQ that please people around him and made them feel comfortable. As per a discussion from the book The more intelligent you become, the more problems youll have Charlie. His intellectual development grew faster than his emotional one, therefore he was unable to deal with his frustration and anger. He became intelligent but he feels he lost his emotional side; which proved to be a problem. This can be seen when evaluating the relationship between him and Alice Kinnian, a teacher at the Beekman College Center for mentally challenged students. Therefore, intelligence was not sufficient to make Charlie happy. The main reason that made him sad was the understanding that the typical order of his life was troubled by the effect of the external biosphere, and he was now conscious of his habitual milieu. Moreover, he is unable to adapt to the new world using the acquired intelligence, and this makes him a stranger to his own life. Therefore, one can confidently say that intelligence does not guarantee happiness, and apart from abilities and qualities it brings it can also lead to sadness. Intelligence made Charlie want bigger things in life causing dissatisfaction and leading to misery. Before the transformation, the simplest things in life made him happy, but as a genius, none of these things made any sense to him. Being intelligence made him want more and need more than he can get. A less intelligent person can be very happy in one situation compared to a more intelligent person. It is essential to be able to create balance between intelligence and emotions to find happiness in life since putting more emphasis on either intelligence or emotions leads to conflict between them. The above discussion leaves an engrossing question to ponder upon as we carry on with our daily lives: Does intelligence give an individual happiness?
Related essays