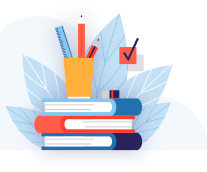 Florida Department of Children & Families
Introduction
Domestic violence is defined as a pattern of abusive behaviors committed to another individual. It takes many forms which includes; physical torture, threats, intimidation, and economic depression. Domestic violence is rarely a cause of alarm, but it regards to simply a pattern of abusive and outrageous behavior through which the addict seek control over the victim.
Domestic violence happens across the society regardless of age, race, gender, sexuality, and geography. Contrary to many peoples believes. Domestic violence is a deliberate choice made by the addict.
According to some studies done by Centers for Disease Control, domestic violence is a serious issue which is affecting more than 25 million American women. The Local domestic violence program exists to promote and support victims of domestic violence. They are the local experts who can provide better alternatives to the victims in order to explore for their problems. They are also of great resource for providing training development and co-training with employer trainers.
Background of Florida Department of Children and Families (DCF)
The Florida Department of Children and Families (DFC) is a statewide agency that provides a broad range of services and government assistance. The organization is based in Tallahassee, state of Florida. The organization adopted an integrated approach to find solutions to problems which affect mostly individuals and families. To achieve that, they are promoting strong and financially self-sufficient families.
The organization is also working together with both spiritual and community based organizations to make sure services are rendered equally, for many people on different counties in Florida State.
Problem statement
To educate the entire community on how to provide services from the organization, and also to ensure that the safety of victims of domestic violence is taken cared for, by developing partnerships with community organizations and create a seamless system of services. Further, to establish ways on how to assist both financially and materially those victims who have been affected?
Objectives
Their main goal is to provide a world-class social services system, by delivering valued services to its people. The organization is also dedicated to providing high level and quality of service demanded.
Main objective
To establish the effectiveness on how community is responding to domestic violence through a coordinated community response.
To establish the services being offered by the Florida Department of Children and Families.
To identify the presence (or absence) of a local domestic violence task force, and
Specific objective
To ascertain the success of Florida Department of Children and Families on how it response to domestic violence.
To identify the services offered by the Florida Department of Children and Families.
To identify whether the domestic violence task force is operational in Florida Department of Children and Families.
Literature review
This literature review in on the Florida department of children and families effectiveness on to dealing with domestic violence. The organization is in charge of investigating child abuse cases throughout the state. Their cases are carried out through a very well established investigating team, who cater the relevant information on the case that they are dealing on at hand. The procedure begins from a simple call from the victim or a Good Samaritan who makes a call to the following phone line to the Florida Child Abuse Hotline center number 1-800-96. Once a call has been made to their hotline, a local investigative agency follow up the case within 24 hours from the time the allegation was made. Finally, the Child Protective Investigator appears onsite and checks out the victim and where he lives. Further, he recommends on what to be done to the victim.
The services provided by the Florida Department of Children and Families
The organization protects children, the elderly and the disabled from abuse and neglect. They offer services that help families on a daily basis by providing them with their basic needs like food and clothing. Also they offer them with financial assistance and find out their eligibility for Medicaid.
The organization is partnering with community based organizations in order that services reach are equitable distributed. They have set up centers to provide emergency control and support services to parents who are victims of domestic violence and their children daily. Many centers also provide legal and court advocacy to their cases. Furthermore, they maintain an analytic and systematic approach to planning and performance. This is done by making sure that they are utilizing the resources they have to achieve better results.
Another very important wing was established, which is known as the Florida Center for the Advancement of child Welfare practice. Its main duty is to maintain and assist the detection, extension and transmition of expert knowledge to other stakeholders throughout Florida. This center also provides access to information through open forums and by use of the website.
According to the office of Domestic Violence that provides misunderstanding of a number of centralized and state grant programs. They fund domestic violence services through the illegal justice system as well as regular local service providers. The resources are managed by 44 individual contracts, and other community and statewide programs.
The following services are for operating domestic violence centers, which includes; supporting victims transitioning from welfare to work; improving victim services; increasing domestic violence unit in law enforcement agency and state attorneys' offices; improving court responses to domestic crime; providing education for police, prosecutors, panel of judges and the general public and other activities.
The Florida Department of Children and Families domestic violence task force
According to DCF website, a task force was established in July 2007. In which Secretary Bob Butterworth was elected to examine the gap that existed in Florida's child protection coordination. The work of the original Task Force resulted in significant changes in the efforts of the division and its community partners in defending Florida's offspring.
In 2008, Secretary George Sheldon extended the capacity of the Task Force and appointed Butterworth as chairman. The Task Force was formed to uphold the combination of intellectual health and substance abuse services into child welfare. It further, encouraged information sharing between agencies and service providers, who such for information to tabulating the statistics for the tasks force way forward on dealing with domestic violence.
Conclusion
Based on this research paper, it has listed out some of the intervention services being offered by the Florida Department of Children and Families for the people it serves. The services are well coordinated to ensure that the victims receive maximum attention for their problems. Thus, they have dedicated staff that is ready to assist whenever their services are required.
Related essays