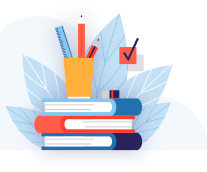 Why Are You Interested in the Medical Field
Common Application
My name is Jaydeep Adhikari and I am an enthusiastic, twenty-three-year-old gentleman who grew up in Nepal, which is a poor country. Many people have been suffering and dying from common diseases in Nepal because of insufficient medical help. This has heightened my desire to become a medical doctor in the future. Most of my relatives, including my mother, have been working in the medical field, and they have inspired me toward choosing medical field and helping the needy. When my mother was a nurse in Nepal, I used to follow her to villages to help destitute people because I loved to work with her and other medical attendants. My passion for delivering quality services has been a driving force in my life, usually taking care of patients for quick recovery. I have offered basic first aid to many people in various critical situations like choking, suffocation, and bleeding.
I migrated to the United States when I was eighteen years old. Later I enrolled in Hudson Valley Community College for a two years degree, and I have majored in Biological Sciences. I would like to enroll in a reputable institution after my graduation from Hudson Valley Community College to get my pre-med. I strongly believe that SUNY Albany is my university of choice because it is a reputable institution, which has natured the talents and career choices of enthusiastic individuals across the globe. SUNY Albany is an exceptional institution that offers numerous study-abroad programs and internship opportunities, which provide real-world experiences in the capital and environs of New York. SUNY Albany has produced numerous experts in a variety of fields, including medical field.
SUNY Albany will contribute significantly toward achieving my goal of becoming a determined and qualified medical doctor. Therefore, I strongly believe that pursuing my studies in SUNY Albany will enable me to become a responsible medical doctor and mentor, who will save the lives of many people worldwide.
Related essays